Wileside Government president, Jahvillani reigns supreme in his new song "Undefeated."
The deejay released his new badman tune earlier today, and fans are rocking with the track till the wheels fall off. It's been a while since the artiste has released a real war tune and fans have been showing their appreciation.
Lion Order & One Gov Production produced the track, and it currently has over 9 thousand views and climbing on YouTube. The song takes us back to an old Jahvillani vibe with him deejaying, "A juvenile pull up and a john crow / buss yu face mango take you life thank you / yuh just a act up p**sy yuh nuh bad suh / two face nyam f**k s**k p**sy mascot / copper run up inna head top anuh dandruff / rifle a fire boom dem ting a bomb man a run from shot run up inna bomb rush / head shot head shot Wileside one gov."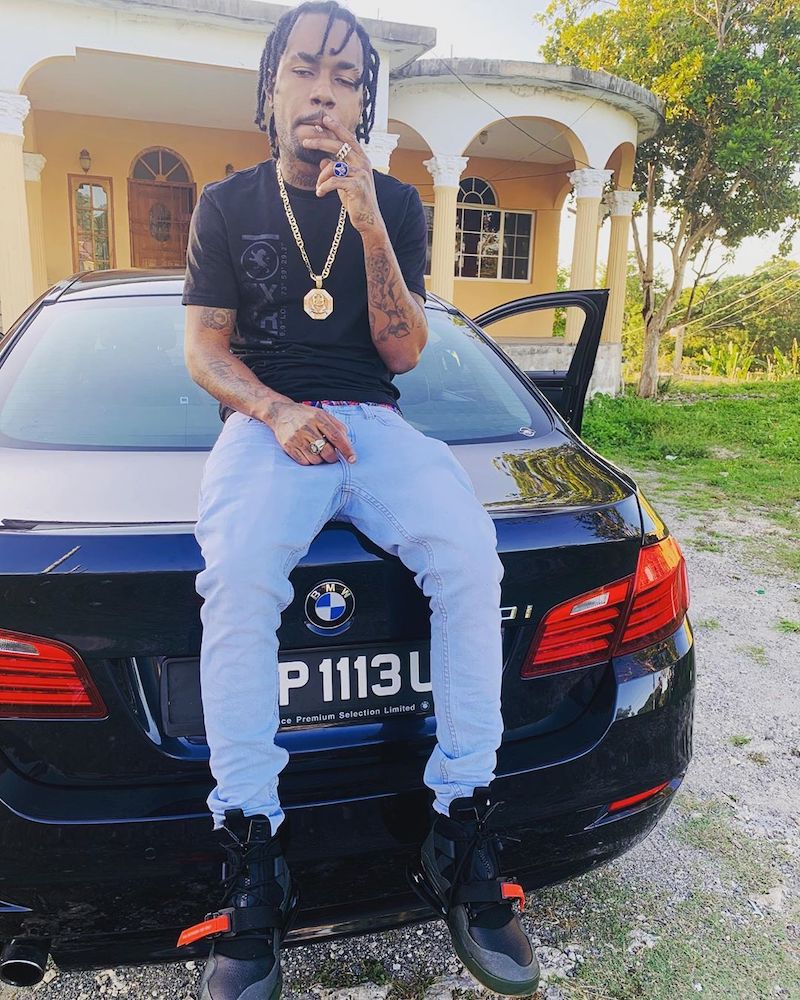 The reaction for the track so far has been incredible with many fans praising the artiste for his lyrics. He drops bar after bar and doesn't ease up for even a second. Fans have also been speculating that the track is a diss song intended for 6IX Camp deejay, Chronic Law.
Some fans question the track stating, "Chune bad but why u wah war now?" One fan responded saying, "Bcz sixx hot a road him ago get Left out dwl." Whether the track is a diss song meant for 6IX or not, the lyrics and the impact of the song speak for itself. One fan commented, "Big BUMBOCL**T Chune!" While another added, "Long Time Me Noh Hear A Gun Song From De Dwq Dis Ruff Thou."
We can only wait and see if this will gain a counter-attack from any of the members from the 6IX Camp as we all know they are currently combining their efforts to try and defeat Vendetta Boss Alkaline.
Check out Jahvillani's war track "Undefeated" below.