Sizzla is heading back to Canada after not having a visa for over ten years.
Grammy-nominated artiste Sizzla Kalonji shared some incredible news during his recent interview with The Star. He is now able to freely travel to Canada as he has once again obtained his Canadian visa. The artiste is slated to make an appearance there in short order and has not performed there in more than a decade. Relishing at the moment, Sizzla stated that he is extremely happy and his fans are anxiously anticipating his arrival.
He told The Star, "It's good news all over. The community is elated and just looking forward to a wonderful show. You know it has been 13 years since I last performed in that country, so the fans are anticipating the return and looking forward to good music and good vibes. Yuh know di fire affi blaze when wi touch di stage."
Due to the prior circumstances to which his documents were revoked, he is quite prepared to deal with any resulting backlash and negativity from his impending performance.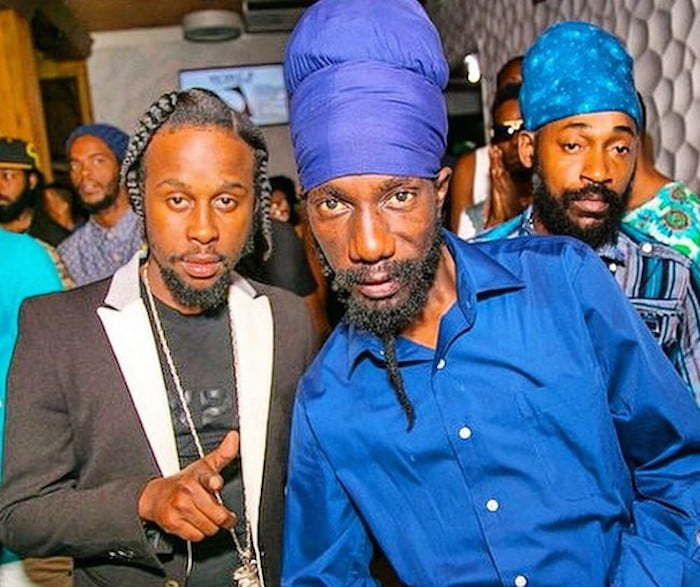 He stated, "You know I and I is on a duty and I cannot be worried about the opposition that I will face. So right now I'm more focused on reaching out to my fans and giving them a memorable performance. Rastafari work must go on in spite of the pressures of the western world."
Back in 2004, Sizzla was banned from the UK and soon after in 2007 The Canadian Embassy in Jamaica had denied him a visa, apparently because of his songs inciting hatred and violence against homosexual people.
A spokesperson for the Stop Murder Music Canada Coalition stated, "This (stopping of this show) was not about censorship or artistic freedom. That stops when hate propaganda is involved." The SMMCC referred to one of Sizzla's songs "Pump Up" which urged people to "stomp" on homosexuals. Another of his songs that prompted their decision is "Pump Up."
Sizzla, whose real name is Miguel Orlando Collins, as a result of the common themes in his music was banned from 29 countries in Europe. He only recently received his US visa three years ago.
The artiste is set to perform at the One Love Festival at Downsview Park in Toronto. He is set to join acts like Mavado, Agent Sasco, Spragga Benz, and Baby Cham.
It sounds as if the artiste is ready to turn over a new leaf and broaden his musical horizons. As of 2018, he had 56 solo albums, one of the highest for any Jamaican artiste.
It's a good look for Sizzla. Urban Islandz reported that the recent Reggae Icon Award given to the entertainer played a pivotal roll in him getting back his visa. Sizzla and his fans are happy, but gay rights activists are so much. It will be interesting to see where this leads.