Chris Brown and his on-again off-again girlfriend Karrueche Tran are still together despite rumors that he has been keeping up with the Kardashians.
The couple was spotted out on the weekend attending Christina Milian birthday bash at Supperclub in Hollywood.
SEE ALSO: Rihanna Could Collaborate With Drake & Chris Brown On New Album
The couple arrived at the club at around midnight in Chris freshly painted red Lamborghini.
There have been rumors over the last few weeks that Chris Brown is secretly smashing Kendall Jenner. Breezy's girlfriend Karrueche Tran is also rumored to be pregnant.
Chris Brown is currently promoting his new album X released last month and debut at No. 2 on Billboard 200 chart.
His single "New Flames" with Usher is also currently No. 1 on Urban radio.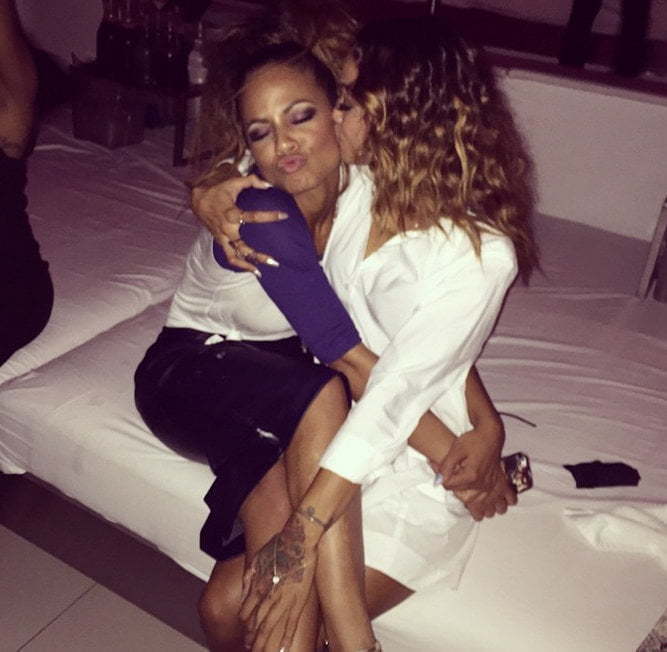 gallery