The highly publicized trial of Conrad Murray begins yesterday in a Los Angeles Court. Murray is on trial for the death of the King of Pop music Michael Jackson.
In their opening statement, prosecutors showed a photo of Michael Jackson's pale and lifeless body lying on a gurney. Then, they played a recording of his voice, just weeks before his death.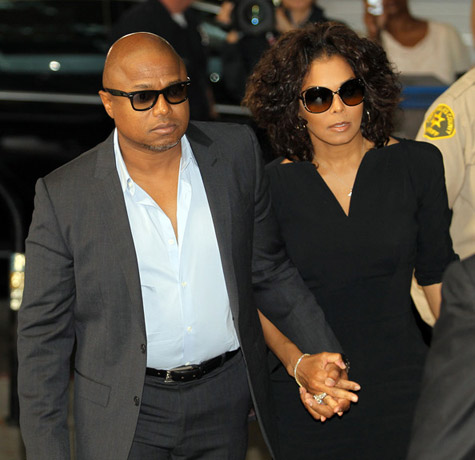 Janet Jackson was by her family's side for the opening statements. The mood was somber as the youngest Jackson, dressed demurely in black with sunglasses, walked hand in hand into the L.A. courtroom with her older brother Randy. Her parents, Katherine and Joe, and siblings were also in attendance for the start of the trial of Dr. Conrad Murray, who is charged with involuntary manslaughter in the June 2009 death of the pop legend.