The first thing that comes to mind when seeing these photos is, OMG another girl just got knocked up.
Rapper Lil Wayne was spotted walking hand in hand with a unidentified young lady on Miami Beach yesterday.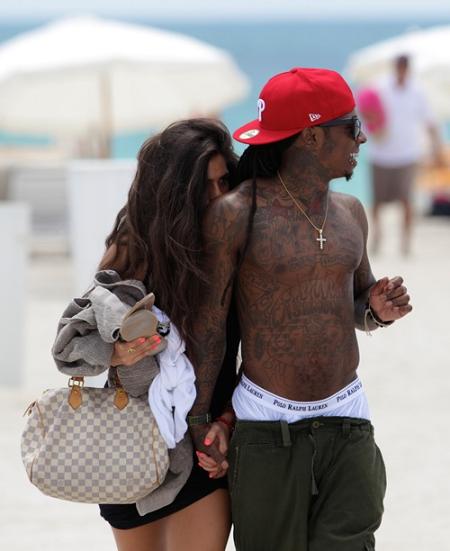 Lil Wayne has been long linked to a bevy of women, with some reportedly impregnated by the rapper, but it's actually been awhile since he's been seen in public with one of his chicks.
See more images below
gallery columns="2″]