Suge Knight's son is sharing what he claims is a recent picture of Tupac.
More than two decades after his death in 1996, the conspiracy theory of Tupac Shakur being alive today has still not wavered. Many people believe that the iconic rapper staged his death during a time of strife to escape the escalating tensions brewing between him and his local counterparts. The son of Death Row Records co-founder and CEO Suge Knight is one of the theorists who stand by the idea that the rapper is supposedly living in Malaysia today, and Knight Jr. is presenting a "recent photo" as proof.
Taking to Instagram to honor Tupac on what would have been his 49th birthday, Suge J. Knight shared a side by side photo of Tupac from 1994 next to one that is allegedly a recent photo. "Happy Birthday @2pac you still look the same man," he wrote in the caption. This left many people who were nonbelievers convinced, while others assume it must be a lookalike.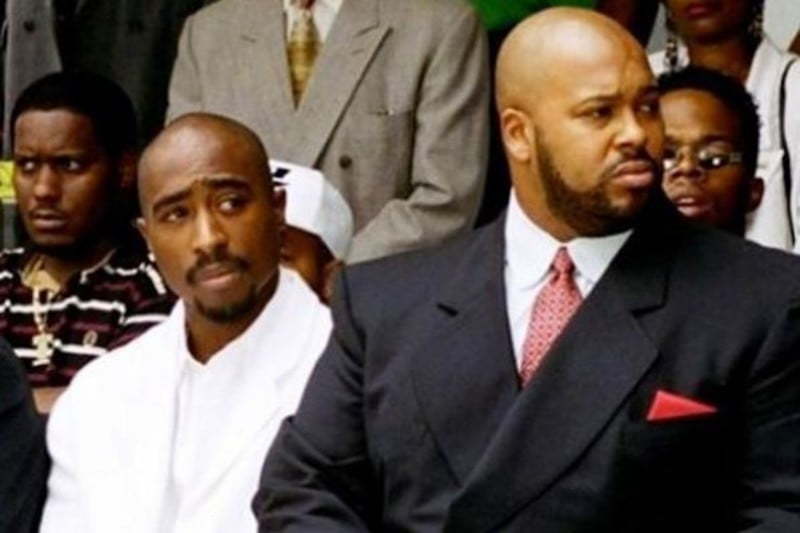 The conspiracy theory that Tupac Shakur is alive and well and is currently a resident of Malaysia is widespread. People from all walks of life believe it to be the truth just as much as many people deem the very thought asinine. It is rare that we find a never-before-seen photo of the late rapper or a lookalike, so Suge J. Knight's evidence did its job in causing reasonable doubt. While fans are speculating that the man in the photo is merely a lookalike, the resemblance to the late Tupac Shakur is uncanny.
To some fans, Suge J. Knight might be considered an authority on the subject due to his dad's label being home to the rap star in the '90s. Much like the secrets and conspiracies surrounding Walt Disney, Death Row Records did not evade controversy after Tupac's death in September 1996. At this rate, considering the longevity of the conspiracy that the "Dear Mama" rapper is alive, I wouldn't be surprised to hear that his frozen head is also housed in the deep underground of Death Row.