Celebrities, including Rihanna, Beyonce, JAY-Z, Drake, The Weeknd, and more, have showed out to shape the narrative of the #BlackLivesMatter movement and to help secure justice for the murder of George Floyd.
There's an ever increasing number of celebrities expressing their disgust at the blatant disregard for black people and black lives in America, most recently seen in the public police killing of George Floyd. Most of those getting on board recognize the significance of their platforms and are using it in the best way, providing updates on essential protest resources and covering those imperative administrative building blocks that can contribute to lasting change.
Outside of the usual social media solidarity, celebs are now looking to serve in hopes that long-overdue justice will follow suit by donating to bail funds, applying pressure on officials, and encouraging protestors to not only seek counseling where necessary but support black-owned businesses in the long term.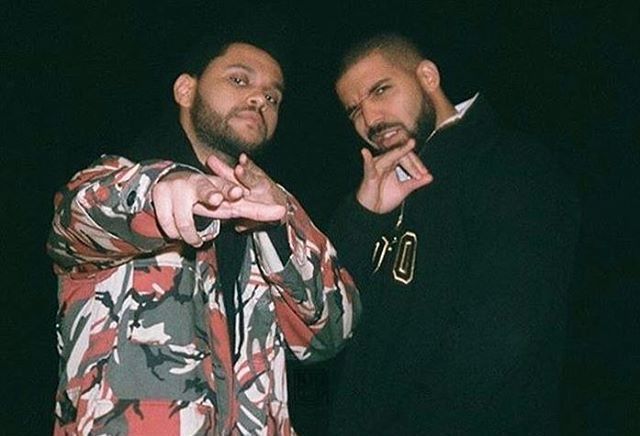 The systemic traces of racism can't be erased overnight, but stars are seizing the momentum for even a minuscule shift in treatment and perceptions. Singer, activist and music powerhouse Beyoncè Knowles-Carter has previously turned sour experiences and bitter bigotry into award-winning Lemonade, her 2016 album reflecting an extreme consciousness on racial tensions.
Taking to her Instagram account, she shared, "If you want to demand more charges brought on all those involved in the death of George Floyd, click the link in my bio to sign the petition. We cannot normalize this pain. We can no longer look away." Similar sentiments have come from Janet Jackson, who has been using her music to break color lines for decades, particularly with her famous single Rhythm Nation. The Hold Up singer's former bandmate Kelly Rowland was also like-minded, breaking down in sadness during a recent interview and citing her son Titan as the reason she keeps going despite the daily trauma.
Beyoncè's husband, recording artiste and successful entrepreneur, Jay-Z, reached out to the Police Chief of Minnesota as 'a black man in pain' to ensure there are accountability and justice, unlike the many overturned cases we've seen even up to recently. These moving events have also prompted artistes like The Weeknd, Drake, Chrissy Teigen, and even the couple Blake Lively & Ryan Reynolds to donate hefty sums towards bail funds, which has become necessary as protestors encounter danger and backlash on the streets.
Colin Kaepernick, Lil Nas X and Seth Rogen also chipped in to combat the threats of incarceration for those involved in the nationwide demonstrations with the latter adding, "Always be more critical of the people upholding the racist system than the ones who are fighting against it," on his Twitter page.
Acknowledging that the concept of racist systems runs deeper than violence alone, singer Kelis offered her take on what else needs to be done. "If the music industry wants to support black lives, labels and platforms can start with amending contracts, distributing royalties, diversifying boardrooms and retroactively paying back all the black artists, and their families, they have built their empires on."
Kelis, like Keke Palmer seen on social media leveling with troops, is making plain that far from hatred and brutality alone, what Black people are actually up against is functional systemic disregard for their contributions and undermining of their efforts and talents. This very point is thought to be the common thread in the global fuse where the downtrodden and underrepresented all seem to have risen up in defiance of an older and more deadly pandemic.
This is close to the musings of Charlemagne the God, who pointed out with regards to rioting and looting that this is what happens when you deny liberty and equality that has been promised to a people, and that 'nothing good will come by America until they do right by Black people.
Is this America's Karma? What' s your take on celebrity involvement in this movement?