Is Etana being unfairly targeted by some dancehall fans over this sexy music video?
The reggae songstress has been getting some serious flack from some of her fans after she posted the official music video for the song Rock My Body, from her upcoming Dimensions EP. The video, which was posted on Etana's YouTube channel, features professional dancer/model Christina Gonzalez gyrating in gym wear to the beat of the two-and-a-half-minute music video, which has racked up just under 26,000 views. Some of the fans mistook Christina for a much slimmer version of the reggae singer and castigated the artiste for straying from her more subdued type of videos to the raunchy Icey Jayce-produced film.
"Etana nobody wants to see this heifer dance Etana; we like those beautiful scenery videos you make in nature, that's your selling point! To the dancer no shade no tea, but I ain't in no strip club and don't want to see nothing like it!! Real talk!" one female fan wrote.
"No doubt, but what makes your music is the beautiful scenery you display all the time! This what make you different from the rest; they all have bodies dancing and sexualize! Ain't nobody got time for that!" she added.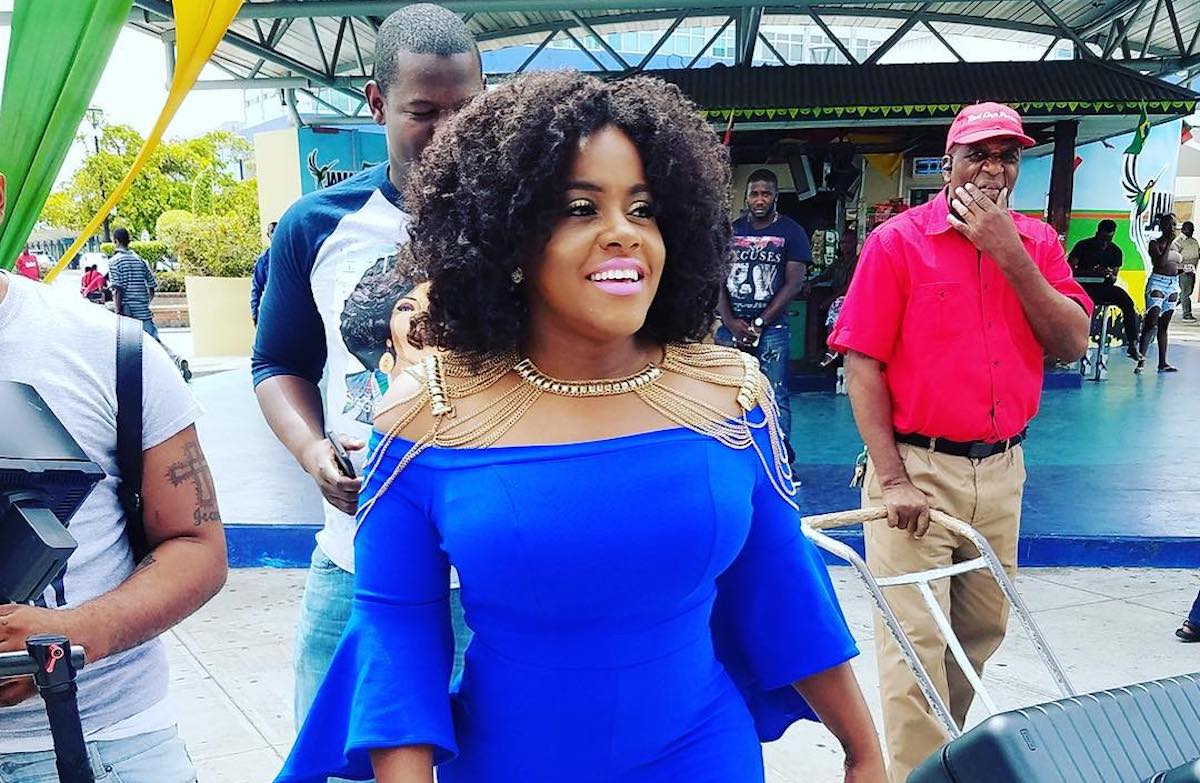 Christina, who is a graduate of the Edna Manley College of the Visual and Performing Arts, has a YouTube channel on which she provides instructions on how to do dances such as "Puppy Tail", "Tick Tock", "Push Up Wine", "Vibrate", "Needle Eye Wine" and "African Juk".
She has also featured in music videos such as Cherine Anderson's Haffi Come Back and has done choreography for Dancehall artistes such as Sean Paul, D'Angel, and Kymani Marley, and also featured in Nick Cannon's King of the Dancehall movie.
Another YouTube follower, Just Me, Right, although recognizing that it was, in fact, a dancer and not the singer, was still not unhappy with Christina's 'whining.'
"Etana always is modest. This girl don't fit her style. Would've been so much more fun to see a man and (modest) woman dance together. This was kinda boring and not really what I expected from an Etana video. No disrespect to the girl cause she's a good dancer but a bit out of place here," he complained.
Just Me was supported by another displeased fan who also mistook Christina for the reggae singer.
"And what makes it worse is that the woman dancing in the video is Etana. It's her makeover debut. And she could have done better. Proper garments with a man properly adorned would have been nice," he stated.
"This is not dancing. People who don't worship their bodies don't dance that way. This was not beautiful to watch and all I could think about is the amount of sexual references she is making with her body," the fan stated.
The angry fan further erroneously bashed the Strong One, saying she was wining in her songs because she now had a beautiful figure. He even complained about Queen Ifrica's sexy style of dressing.
"Why wasn't she (Etana) doing this before? She was out of shape. So does that mean out of shape or let's just say bigger people are not able to dance and show off their body and skillset? I don't know what's the matter with the sisters. Same with Queen Ifrika wearing tights while she is walking up stairs and the camera inna har batty, the dyed locks, the light skin, the cleavage at culture events. Sad," he added.
Other mistaken fans, though, said they had no idea Etana was such an incredible dancer.
"Is this Etana dancing? If this is her she looks AMAZING and her dance moves are off the chain!!" Brooke Amber said.
Etana is set to release Dimensions, which is an eight-track EP on Friday, November 8.