Tekashi 6ix9ine reignites beef with YG after he got into a fight with Slim 400 in Los Angeles.
It turns out that Tekashi69 is still not welcome in LA, and if you think I am joking just take a look at the video below. 6ix9ine and his army of bodyguards showed up at ComplexCon in Los Angeles yesterday, and things quickly went south when he ran into one of YG's soldiers name Slim 400. The two sides butt heads, but thankfully there was plenty of security on hand to prevent further violence.
The running between the two sides took place at the Hyatt Regency in Long Beach, California. It appears that Tekashi 6ix9ine and his crew were prevented from going inside the venue. In the video, you can hear someone yelling "f*** Tray Way." 6ix9ine was also yelling to someone that "I am in your city."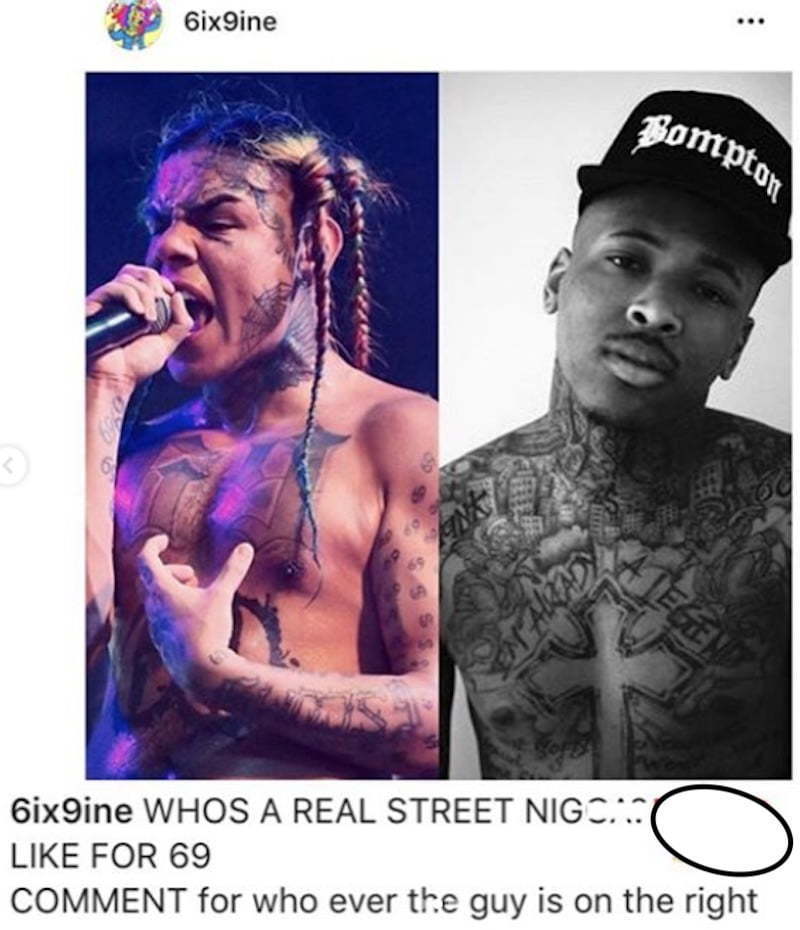 A few hours later Tekashi posted a collage photo of himself and YG while asking his fans to name which of the two rappers is more street. "Who's a real street ni**a, like for 69, comment for whoever the guy is on the right," he wrote.
YG didn't appreciate 6ix9ine posting his photo on his Instagram page and let it be known in a video rant posted on his IG Story. Interestingly, Tekashi69 didn't mention a word about Slim 400, the man whom he got into the fight with, instead he chooses to focus his attention on the rapper with the most weight, which is a smart move on his part.