Mavado may be overseas, but he is letting his teenage son know that he is praying for him.
Mavado's 16-year-old son is having the worst year of his life, and any form of emotional support would likely go a long way. The Gullyside singer has been taking a beating on social media for the past three months after fleeing Jamaica leaving his teenage son behind to face some serious charges including murder, conspiracy, and gun possession.
After three months, Mavado has not returned to Jamaica, but that doesn't mean he has forgotten his son, despite what some dancehall fans are suggesting on social media. This week, Vado shared a preview of a new single "Dancehall Prophecy" where he took shots at Bounty Killer and his critics. The "Gullyside singjay also shared a prayer dedicated to his son Dantay Brooks. Despite some backlash from some fans and his harsh critic Bounty Killer, Mavado has been getting a lot of support from his core fan base.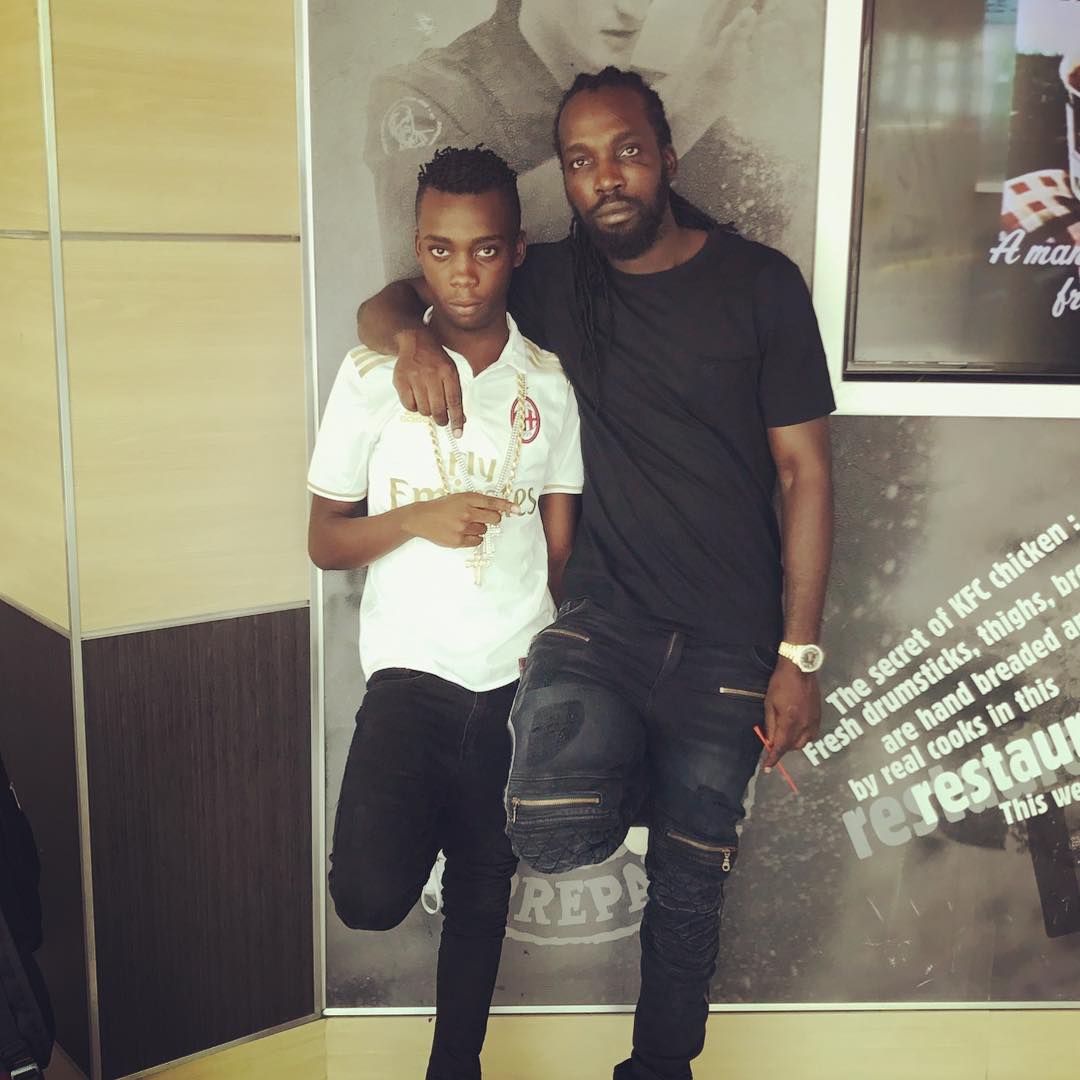 "I rose today with the power of God to pilot me and His strength to sustain me," Mavado wrote. "One more new hope, one more new step. Father, we thank you for the privilege to be your representative. We choose to honor you in all we do, setting the standard and to do our very best. Help us to show Love. Remodel our intentions from negative to positive deeds. We thank you for health, family and friends. We thank you for all the opportunities you created for us. Continue to guide and protect us daily, casting all your blessings upon us and lead us in the paths of righteousness. We thank you, Father."
Sources told Urban Islandz that Mavado has been steering clear of Jamaica since leaving the island shortly after his shooting incident in Cassava Piece in June. We're told that the singer believes that his life is in danger from both gunmen and police officials. He also thinks that cops will try to pin a murder charge on him.
If his son gets convicted, he could be sent to prison for the rest of his life.