JAY-Z is dropping his new album 4:44 this Friday and some fans are already dissecting the meaning behind the title.
We already know that the number four is of big significance to both JAY-Z and Beyonce but the album title contains three fours in the form of 4:44. There are some talks that President Obama was the inspiration behind the 44 in the album title being that he was the 44th President of the United States. So the album translates to "for forty four" in the form of 4:44.
While there could be a ton of other meanings behind the album title, this one seems the most plausible. Beyonce birthday is on September 4th and JAY-Z's birthday is on December 4. The couple were also married on April 4. 2008 which means that their anniversary falls on 4/4 each year. Back in 2011, Beyonce also released an album simple titled 4, so it seems JAY-Z is just upping the ante with the deep rooted significance of the number four for this album.
Last week, Jay Z thanked the 44th President on Twitter by tweeting "And the greatest rapper of all time OBAMA . Thank you 44." It could simple means that Hov is taking a lot of inspirations both from his powerful political friend and from his personal life. Then he would be paying homage to both the 44th President Obama and his wife Beyonce who just gave birth to their twins.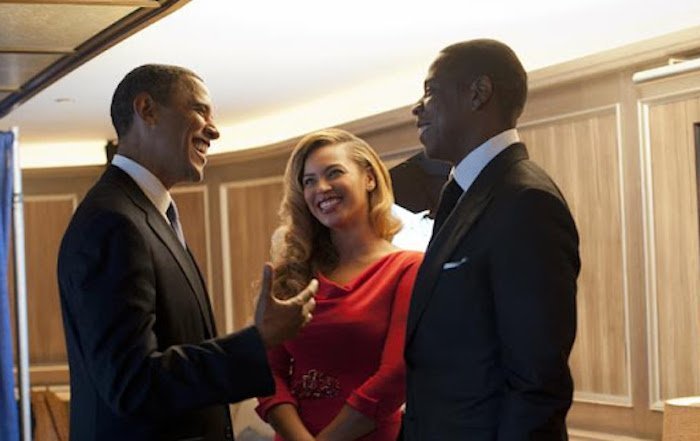 It's been four years since JAY-Z last released an album. His last project Magna Carta… Holy Grail was released four years ago and debut at number one on the Billboard 200 chart. The album sold 528,000 copies in its first week and has since being certified double platinum by the Recording Industry Association of America (RIAA). Hov already has 13 consecutive number one album and this new LP 4:44 could very well be his 14th straight album to debut at the top of the chart.