Most of the world is staying home during confusing this time, but DaBaby isn't one of them.
The "Bop" rapper has decided that he will go ahead with his plan to become a music video director for Rich Dunk's latest track "Gas Gas." DaBaby made a cameo appearance in the music video for the up-and-coming rapper's breakthrough single, "High School," but has now stepped that up by stepping behind the scenes into the director's chair.
Sharing footage from the second day of shooting, he wrote, "Had to mute it to keep you b**** a** n***** from stealing sauce. On set of @richdunk_lok "GAS GAS" Video Shoot." He continued by saying that Rich Dunk "ain't stopped working at all," which seems to be an infectious attitude. Unfortunately, the Coronavirus is also extremely infectious, with many thinking it crazy that DaBaby is out and about at a time like this when the world has been cautioned to self-isolate and quarantine.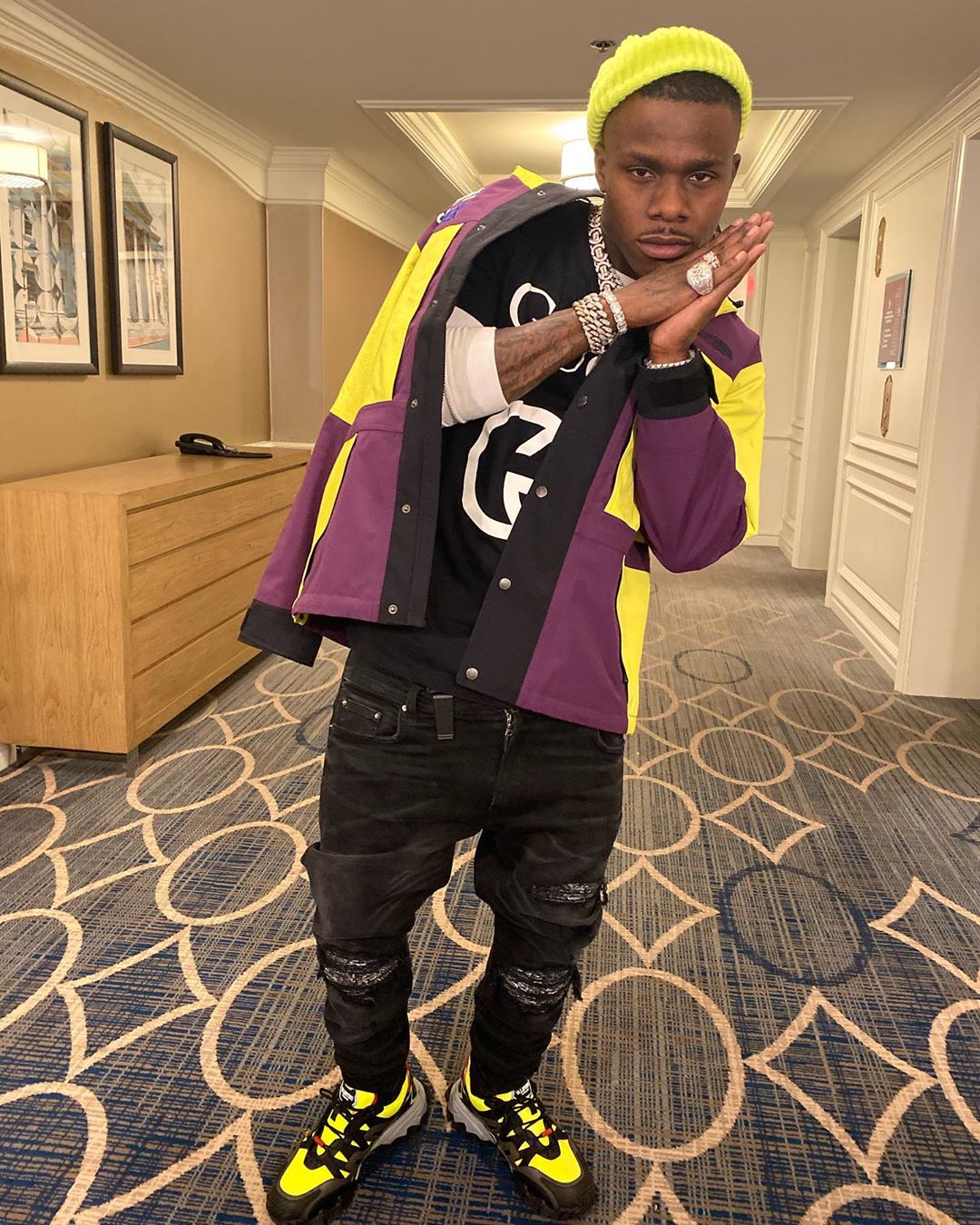 Even Lori Harvey got a digital earful from her IG fans when she posted a video that made it seems as though she was about to step out in a black and white striped ensemble. "Sis where tf are you going… it's quarantine and you tryna go boujee hunting," on fan commented. Future's girlfriend then clarified that she was actually on the couch watching television.
Perhaps DaBaby should have tried the social distancing thing a couple weeks ago before he slapped a woman across the face at one of his shows. The rapper claims that the woman had hit him in the eye with her smartphone while trying to take a picture of him, and apologized on Instagram following the incident. The victim, Tyronesha Laws, has since filed a $30,000 claim of battery, negligence, and intentional infliction of emotional distress against DaBaby sustaining a contusion to the cheekbone, but the artist alleges that it wasn't even her who he hit.