Offset got a little emotional after getting a whopping $500,000 from his wife Cardi B as his 28th birthday gift.
It's Sagittarius season! Offset is the lucky guy as he celebrates his 28th birthday. In true Cardi B fashion, she gave him a big surprise. Fresh off her successful Africa tour, the "Bodak Yellow" rapper was undecided on what to give her hubby of two years. She eventually settled on a refrigerator with $500K in cash inside. We get to see Offset excited as he receives the cash bundle on Instagram. "Big daddy shlong Birthday," was written down in the video caption.
Cardi justified her indecision by confessing, "So, you got every car, you got every jewelry, you got everything, every shoe, what else can I get someone that got everything," the Grammy-winning Award rapper then motioned to the fridge.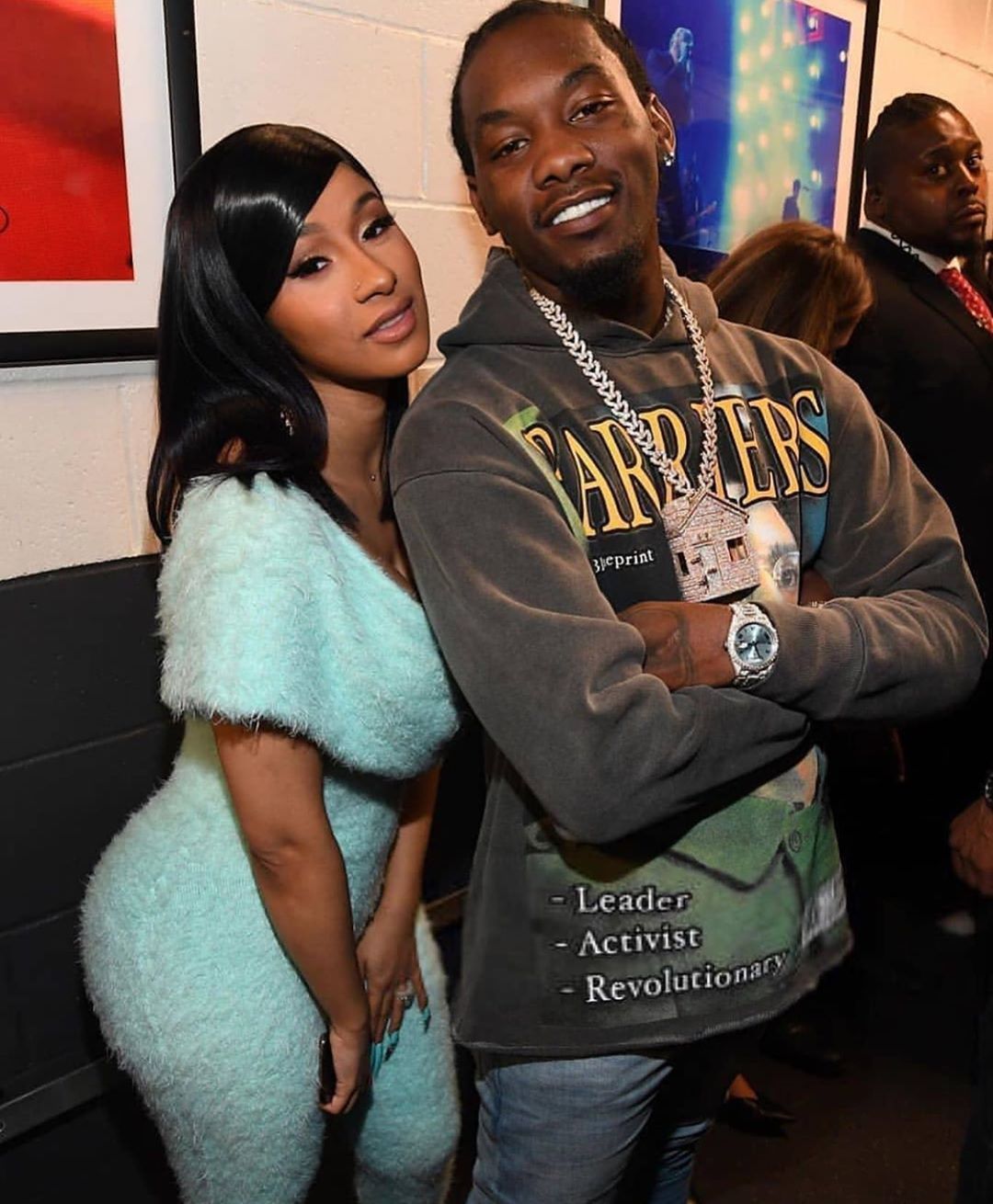 Upon turning to the open fridge, the 'Versace' rapper is bewildered, stands up, and starts counting the bills. It seems that the on and off dating drama is over between the two as they both seemed happy. Cardi and Offset have a daughter together, despite the occasional hiccups in their marriage.
Cardi B has been on a world tour raking in big bucks. Currently, at the peak of her career, the gift is a drop in the ocean, given what she makes. Her husband also wore an iced-out chain received from FaZe Clan.
The power couple then headed into L.A to celebrate the occasion. It was reported that they showered dollar bills onto a crowd outside some fancy club. After which they got entertained by some strippers. All attendees got to feast on Popeyes chicken sandwiches – a specialty of the Migos Menu.
Offset is the luckiest guy on the planet and that's why we hope he won't mess up again.