Offset says Juice Wrld will be on Migos' Culture 3 album, due next year.
Migos may have one of the best tributes lined up for Juice WRLD and his estate. Like many of us, Atlanta rapper Offset was hit with the untimely passing of 21 years old Chicago talent Juice WRLD. Fans and fellow entertainers have been publicly mourning the rapper, and a day ago, Offset posted a video to his Instagram Live, sending condolences to Juice's family and simply showing his respects for the Young MC.
"I want to say R.I.P. to my brother Juice, man. It's sad to lose another talented artist — that s–t f—-d up. God bless him and his family. Nothing but respect," went Offset. "He was one of the young n—as that really could flow, though. He could really rap, freestyle, and go crazy. His work ethic was crazy."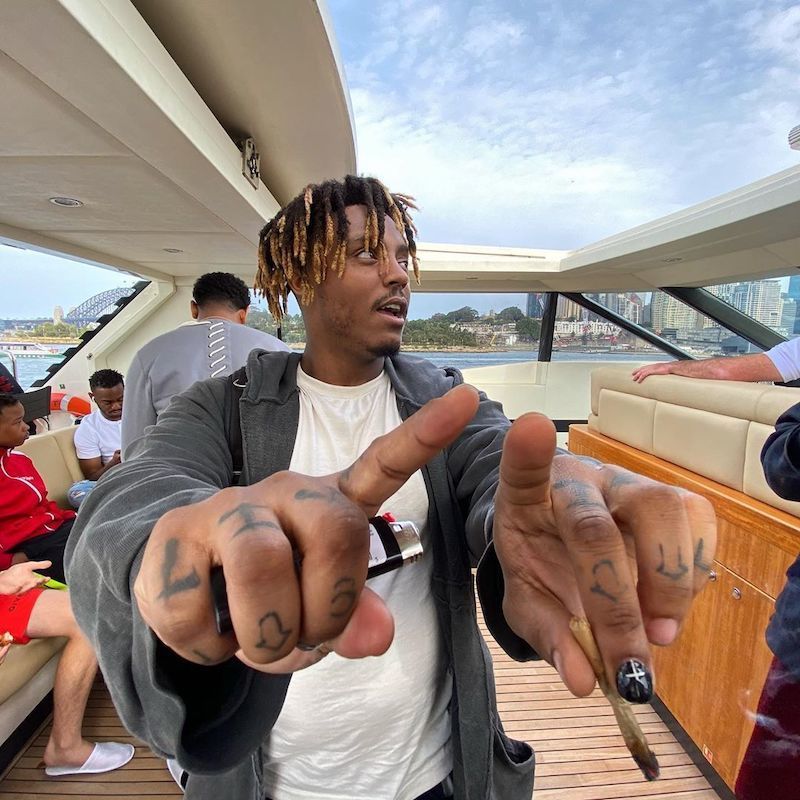 He mentioned that the two collaborated on a track, and in honor of the rapper, he would feature the project on the group's upcoming album, Culture 3.
"I got this song called "What's Brackin" with him and I probably gonna put that sh*t on Culture 3," shared Offset as he mentioned that Juice went hard on the track. "He gonna ape sh*t on that thing."
Along with adding to Juice's estate, the track should also help to give closure to his grieving fans. While the group has not released an official date for when the album will be here, it should be some time in 2020. Culture I and II were a smash hit that went double platinum.