50 Cent and Snoop Dogg put their heads together to troll T.I. for checking his daughter's hymen.
Master trolls of hip hop Snoop Dogg and 50 Cent, converged to properly roast rapper T.I. over him being such a protective father. Social media blew up when T.I revealed that he follows his daughter to the doctor every year to ensure that her hymen is still intact and she is still a virgin. A lot of persons have publicly blasted the Southern rapper with many turning to memes has a way to voice their opinions. Snoop was one such person who created a meme about the situation.
One has to admit that Snoop was the last person you would expect to be trolling TIP. T.I. was the first one to step out against the president, Donald Trump, after he tweeted a message towards Snoop. The tweet was in response to a scene from Snoop's "Lavender" video when he aimed a gun at a 'puppet' supposedly imitating the look of president Trump.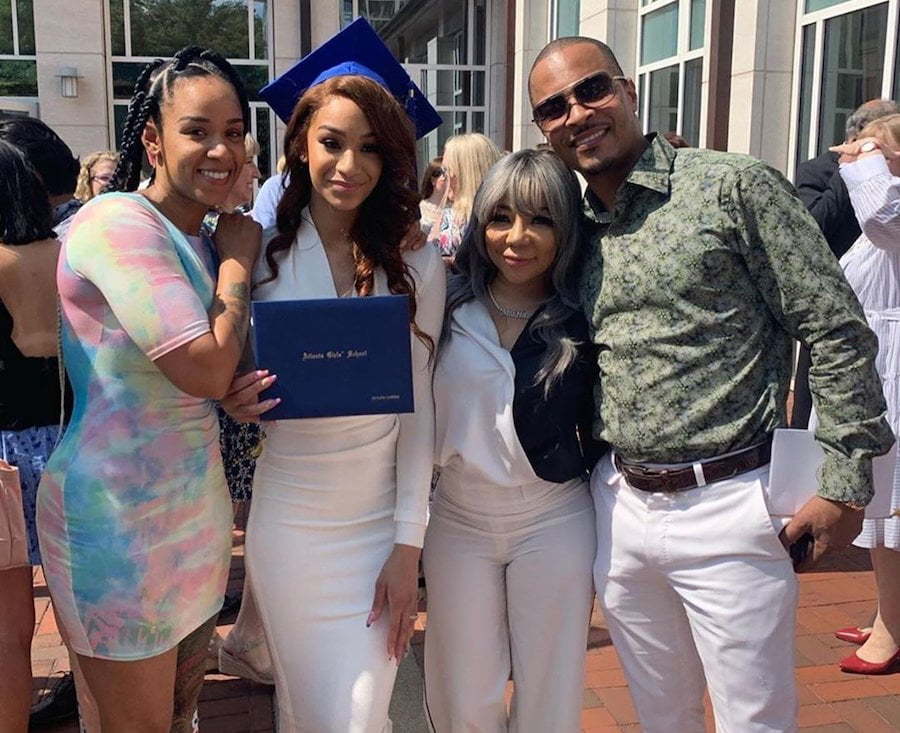 T.I. came out strong in his defense of Snoop Dogg while calling the president some pretty demeaning names. That's for another story, but the bottomline is; the two rappers are still friends and this meme is just all for fun.
Nevertheless, the roast from Snoop feels extra spicy. The meme shared shows two women with one screaming, "I'm a virgin." The window to the right shows an image of T.I. with him saying, "Lemme see."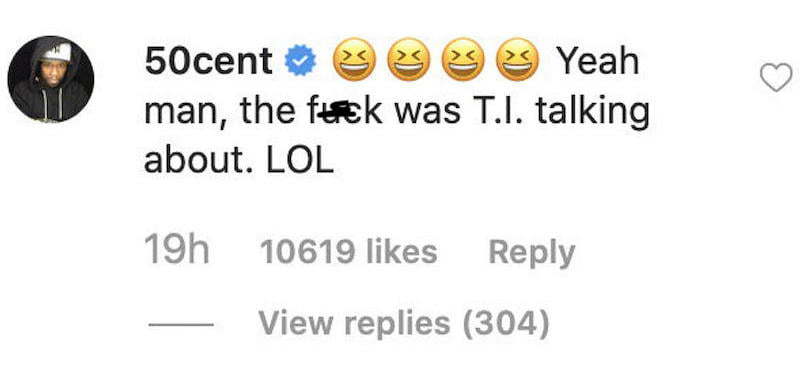 We all know 50 Cent can't pass up on a good troll and had to give his views on it. He commented, "Yeah man, the f**k was T.I. talking about?" Apparently, a whole lot of other persons were curious as to why T.I. made the comments about his daughter and showed their support for 50's question by liking his comment.
Do you think Snoop and 50 were in their right to troll T.I. or is it all just fair play in this social media arena?