Lil Baby wants 21 Savage to put him on his newest hit single "Immortal."
While Lil Baby didn't get a feature on the Mortal Kombat anthem, he has a chance to collaborate with 21 Savage on his upcoming single. Following the warm reception he received from the hip hop community after dropping "Immortal," the Atlanta rapper is believed to be already plotting his next single. Perhaps the two rappers can come together and record a remix for the track; either way, they would drop something dope. "Shoulda put me on IMMORTAL @21savage devil," Lil Baby wrote.
Fans have been awaiting the full release of 21 Savage's "Immortal" since the track was previewed in the trailer for the video game Mortal Kombat 11 back in December of 2018, almost a year ago. Now the wait is finally over! Just in time for Halloween, Savage took to his Instagram page to announce the upcoming release of the track. He posted the image of the cover art, which depicts a horror movie mask and the song title written in blood, 21 Savage gears up to deliver a wickedly evil track. He captioned the post, "Tomorrow. flood comments!" adding a slew of knife emojis as well. Definitely in line with the Halloween theme.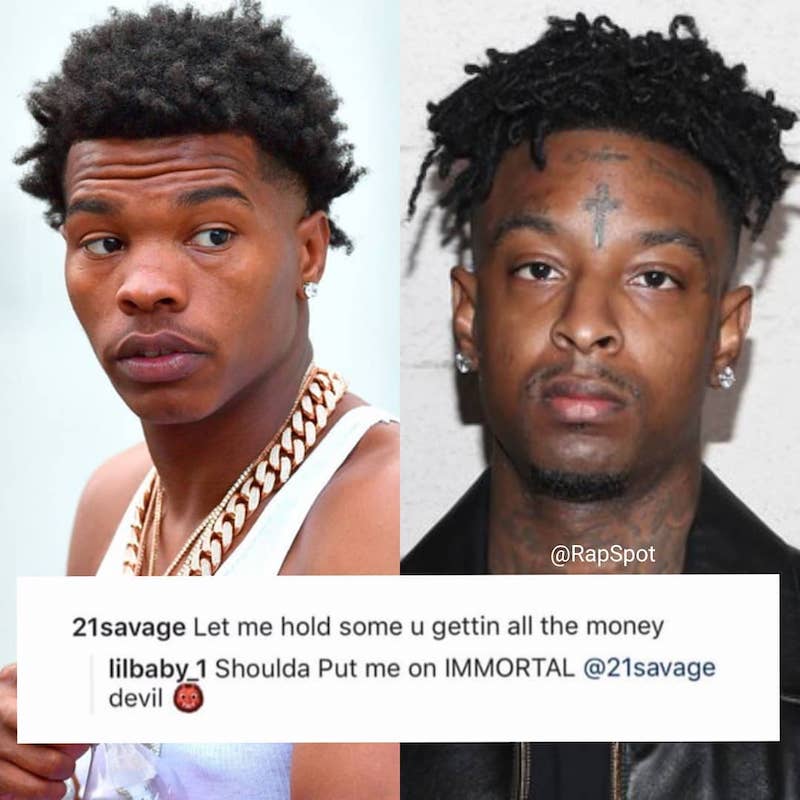 Today the track was dropped, and it can be listened to on popular streaming services worldwide. With its horrific lyrics and spooky tone, "Immortal" is the perfect soundtrack for haunted houses and all those ghouls out there having Halloween parties. Savage comes through dropping monster bars with his signature crazy rap flow.
The track has been getting positive reviews from his fans who have it on repeat. In the hour since it's release on YouTube, it has garnered 95 thousand views, and it is quickly climbing. Savage goes hard on the beat, killing it and breaking our necks in the process. One fan commented, "21 Savage: drop new song, My neck: ah sh*t here we go again," while another added, "Mortal Kombat: Finish Him, 21 Savage: Issa fatality."
Fans cannot get enough of Savage's lyrics as he destroys the track. Check out his new single "Immortal" below.