Rihanna is totally unbothered by the barrage of pregnancy questions.
Rihanna has recently been bombarded with rumors and questions of pregnancy, especially after fans started speculating that the famous singer had a baby bump when she was seen at her Diamond Ball clad in a lovely black velvet dress that revealed her new figure. Though the pop star has since denied the rumors that she is with child, it is still a topic of discussion in the social media community. Recently, Vogue released a two-sided interview with Rihanna and Anna Wintour in which both iconic figures took turns questioning each other. Astonishingly, Anna wasted no time and went straight for the baby question when it was her turn. This brought the conversation to the forefront of pop culture once again.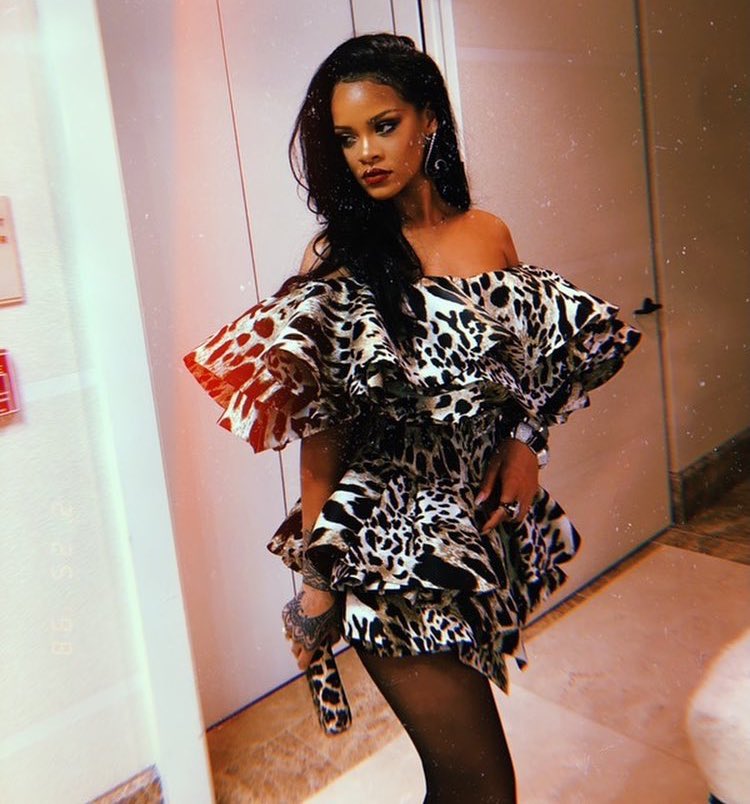 In the casual exchange with Riri and Vogue's leading lady, Rihanna was bluntly asked, "Do you hope to have a baby soon?" It seemed the question caught the pop-star off-guard as her face began to flush at the thought of conceiving a child, even more so than when she was asked about her current relationship with her billionaire boyfriend, Hassan Jameel. Rihanna told Anna that she doesn't really think about that, but it's "God's plan."
Contrary to her seemingly flustered initial reaction, Rihanna admitted in an interview with Extra that she didn't mind being asked the question that's been on everyone's mind. She told the interviewer that "Anna just wants to know what the people want to know." She also talked about how honored she was to grace the cover of Vogue for the sixth time stating that "I can't believe that Anna Wintour wanted me on her cover once, much less six times."
The Bajan princess has now ventured into the print industry and has published her first book, 'The Rihanna Book.' The book that she says took five years to create is a creative collection of over a thousand photographs and fond memories from the last half-decade. Rihanna announced it on her Instagram a week ago writing, "Over 5 years in the making… happy to finally share this collection of incredible memories. Thank you to all of the photographers and artists that contributed and to @phaidonsnaps for working with me to publish my first piece of art in a new industry! Make sure you pre-order the book now on therihannabook #theRIHANNAbook."
The singer told Extra that "My fans are going to be really thrilled" about her new book. There is nothing Rihanna can't do, and when the time comes, she will be a great mother as well.