NBA YoungBoy's fans have decided enough is enough. They showed up at his home hoping to get some well-needed face time with the "Outside" rapper.
YoungBoy Never Broke Again's fans have been in extreme withdrawal due to the rapper not being able to use his social media platforms. The rapper is currently serving a 14-month house arrest sentence for violating his probation. Under the conditions of his probation, the rapper is not allowed to use social media. The stipulations of his probation also state that the rapper is allowed to leave his home. However, he is unable to visit music studios, perform at shows, and travel outside of the state.
Fans who have been desperate for all the updates on the rapper have had to monitor the social media accounts of those closest to the rapper including his girlfriend Kaylyn, who has been showing off their adorable new kitten in a series of videos. She posted a few snippets of the cute little kitten goofing around, and of NBA YoungBoy playing with the kitten as he lays in bed. These are definitely precious moments for his fans who miss him.
NBA YoungBoy, whose real name is Kentrell DeSean Gaulden, has been taking the time to work on new music for his adoring fans while on house arrest. A video clip of a music video shoot was recently leaked online. The clip captured YoungBoy and Juice WRLD vibing to a track on a music video set which could very well have been inside the rapper's home.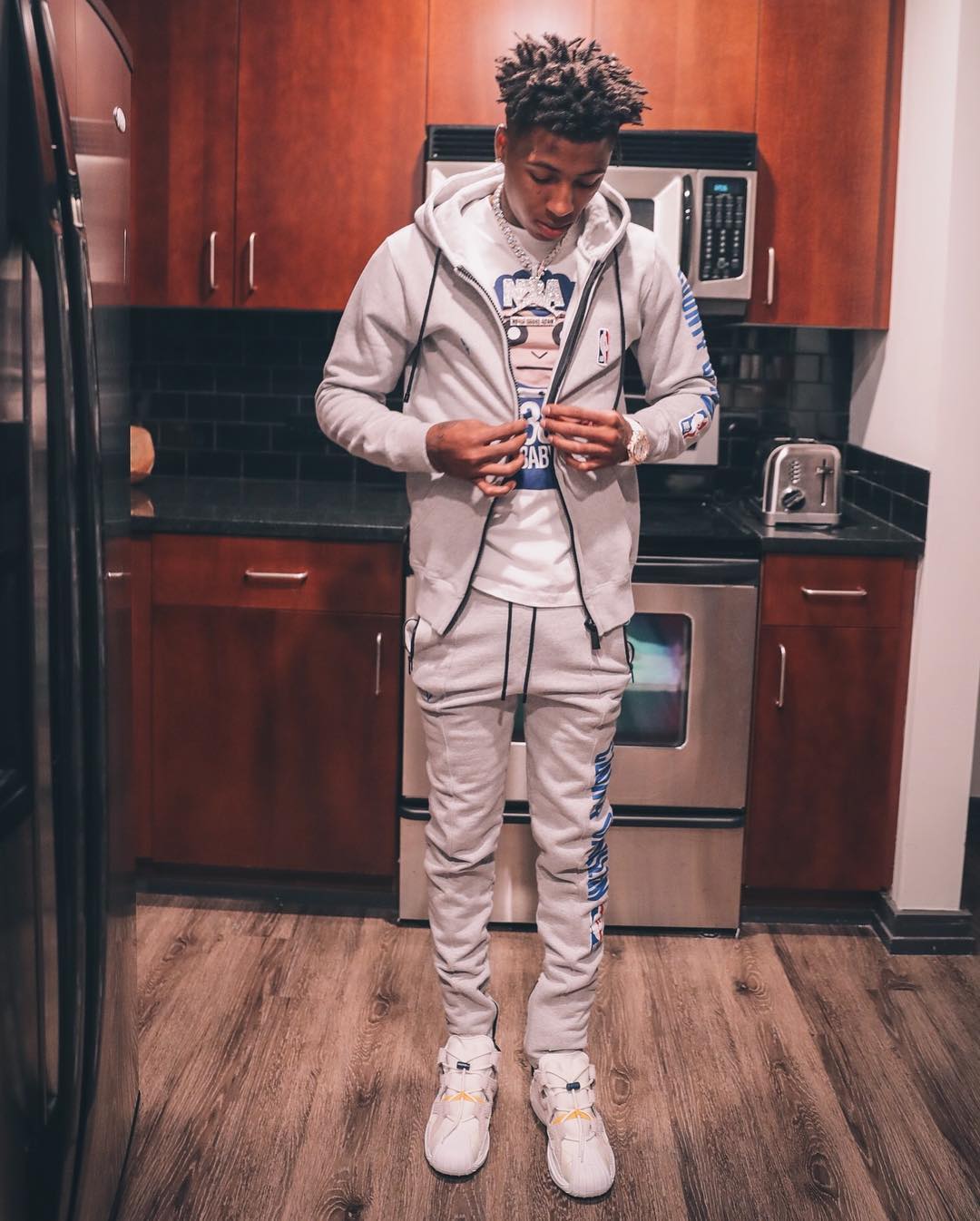 The rapper is allowed to record music from the comfort of his home, which we suspect he has already started to do. Rapper Gucci Mane recently dropped "Richer Than Errybody" which featured NBA YoungBoy. Trippie Redd also teased his new collab featuring NBA YoungBoy by releasing a snippet of the track on Instagram.
These brief moments might have contributed to his fans' anxiety and desperation. NBA is infamously known for having a large female following who would do just about anything for the rapper including getting his face tattooed as many of his fans have done. Now they've taken to converging on the rapper's home in hopes of seeing him.
In a video posted by SayCheese on Instagram, NBA YoungBoy can be seen standing at his gate while female fans scream, obviously excited about seeing the rapper. In the video which was recorded by the female fan, she screams uncontrollably, "Oh my God, I can't believe. Oh my goodness." She also jumps up and down bursting with excitement.
In the video, NBA YoungBoy can be heard saying, "Thank you. It's okay."
Fans have been mocking the woman in the video for her high pitched screams as well as stating that the rapper needs to new home ASAP. One fan commented, "She sound like a dog wen u step on its paw," while another added, "He gotta move now op thot got the drop."
The rapper seemed pretty calm about the situation, appreciating the love and support from his fans. Once the rapper completes his house arrest, he will be allowed to travel again and promote his music on the road.