Chris Brown's baby mama Nia Guzman is calling BS on some new reports that suggest that he is a deadbeat father.
On Friday, multiple reports surfaced online claiming that Guzman filed legal documents claiming that Chris Brown is several months behind on his child support payments. The reports went on to state that the R&B singer's baby mama is demanding $250,000 to compensate her for back child support and legal fees. Breezy has not addressed the reports, but she is speaking out.
According to Page Six, Nia Guzman says the story is completely false and that she and Chris Brown are on good terms. "Not true! All is great on our end!" Nia said. "Please stop with the Chris Brown bashing."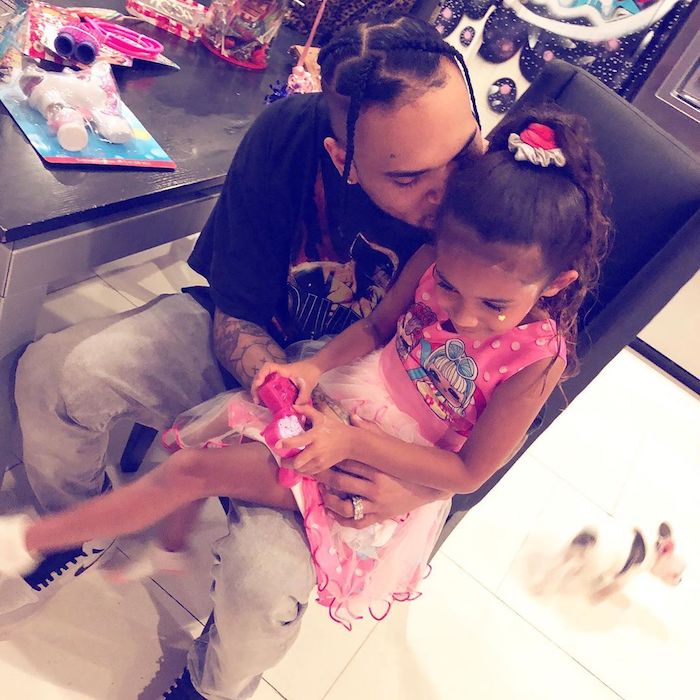 "It's just sad that negative things hurry and try and get published! We are just tired of it. … He does pay and is not behind what so ever [sic]," she added.
Judging from what we've seen so far over the past couple of years, Chris Brown has been a good father to his daughter Royalty Brown. The singer regularly posted his daughter on his Instagram and always showered her with gifts. He even bought his baby mama a new home so that his daughter can live comfortably when she is not spending time at his mansion.
Chris Brown's new album Indigo is now out, and so far the reviews have been great. The project comes with 32 singles and a star-studded guest list that includes appearances from the likes of Drake, Lil Wayne, Nicki Minaj, Justin Bieber, Tory Lanez, and more.