Meek Mill and Iba Mahr could've been easily past as brothers.
While he was in Jamaica, Meek Mill link up with Popcaan and his Unruly Gang which includes artists like Iba Mahr. The Philly rapper and the reggae singer took a photo together, and it has since gone viral. Fans are suggesting that the two so closely resemble that they could be twins. The pic is currently making the rounds on social media, and the comments say it all.
Aside from posing for a pic with his twin brother Iba Mahr, Meek Mill seems to have a ton of fun while soaking up some sun in Jamaica, all while some of his fellow rappers were back in the States hunkering down in the polar vortex that gripped most of the country.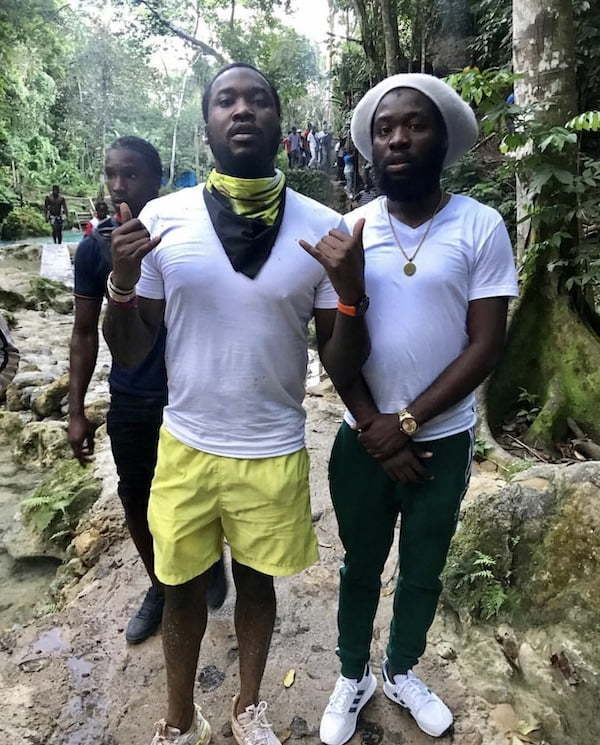 Meek and company left the island in his private jet on Friday when he touched down in Miami for a gig. The "Championships" rapper is getting ready to hit the road for his upcoming "The Motivation Tour" which runs through to the end of March. The MMG rapper will be promoting his new album Championships on the trek.
Meek Mill recently teamed up with JAY-Z to launch a justice reform organization with the aim to advocate for the reform of the justice department which has been unfair to people of color.