We can hardly believe that it has been a year since Chris Brown learned that he is the father of a baby girl name Royalty.
Since then, Breezy has been on full on daddy mode and even released an album titled Royalty. In June Royalty will celebrate her second birthday.
Chris Brown shared an adorable photo of his daughter on Instagram on Tuesday night. "Daddy's Girl #Royalty," he captioned the photo.
Things have not always been great with Brown and his baby mama Nia Guzman, who battle for custody in court before reaching a co-parenting and child support agreement last year. Part of the custody agreement allows Brown to have his daughter for 12 days out of every month and pay his baby mama $2,500 per month, as well as, take care of school and health expenses.
Things didn't end there as Guzman tried to wrestle more custody from Brown by telling a judge that his smoking habits is bad for their daughter. In the end a judge instructed them to work out an agreement before signing off to it.
This marks a light moment for the "Loyal" singer who has been getting a beating on social media and in tabloids over the last few weeks for some controversial tweets.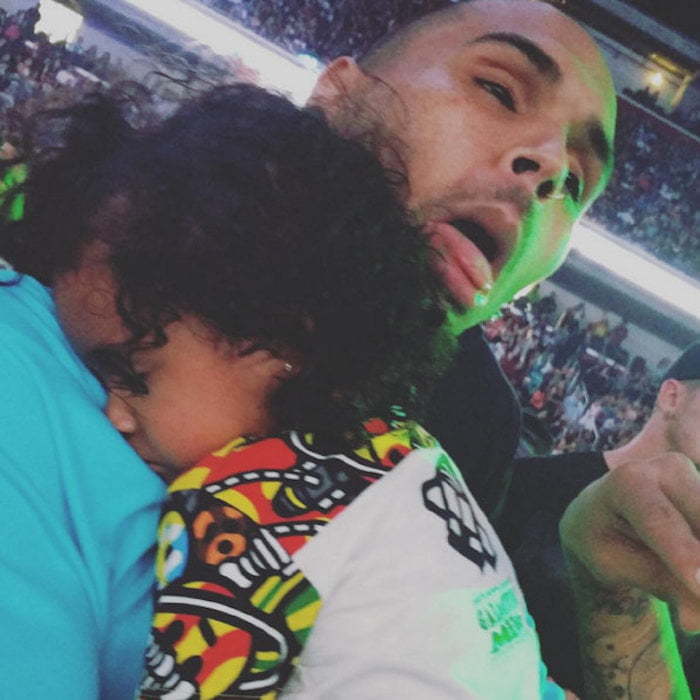 Last week Chris Brown raised a lot of eyebrows when he openly bashed R&B singer Khelani right after she attempted to commit suicide. The Oakland singer tried to take her own life after getting bullied by some of her fans on social media for allegedly cheating on her ex-boyfriend Kyrie Irving with PARTYNEXTDOOR.
"There is no attempting suicide. Stop flexing for the gram. Doing sh** for sympathy so them comments under your pics don't look so bad," Chris Brown wrote on Twitter.
"I'll be the BIGGEST PIECE OF sh**. But ima ride for my Homies regardless. KYRIE is probably one of the only good guys left. IDGAF," Breezy added.
Seems Chris Brown and Kyrie Irving are closed friends.