Rihanna and Chris Brown could be closer to a reunion that you think.
The fresh round of rumors started when Rihanna turned up at the Da Silvano restaurant last weekend wearing a boxer. Coincidentally, Chris Brown posted a photo of himself on Twitter wearing a similar boxer.
Anytime these two do something similar and popped up anywhere near close to each other you suddenly started hearing rumors from anonymous sources that they hooked up.
Urban Islandz sources close to the Bajan pop star told us that Rihanna and Chris did not hook up.
"Thats just a coincidence Rih did not hook up with Chris, she is very much single and is not dating anyone right now," the source told us.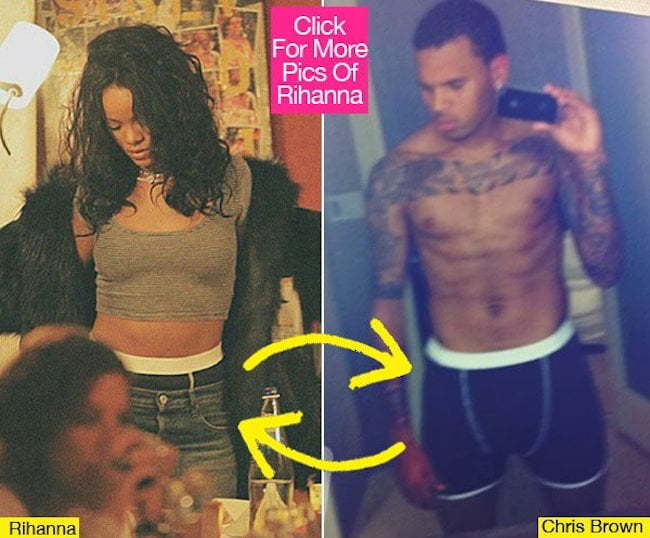 "Rihanna is very busy and has no time for to do these things she is rumored to be doing, give the girl a break," the source added.
Rihanna has been busy in the studio working on her 8th album, due in November.
Chris Brown also posted a photo of his girlfriend Karrueche Tran on his Instagram page yesterday, dismissing any rumors that they have broken up.
There have been rumors over the last days claiming that Tran and Brown have split over his hook up with Rihanna, but that is clearly not the case here.
Chris Brown appeared in court on Monday when a judge increased his community labor from one to four days per week.
Brown has also been busy promoting his new album X.