Kevin McCall and his fiancee Eva Marcille welcomed their new baby girl Marley Rae McCall yesterday.
The couple announced last year that they are expecting their first child together. The model gave birth to the adorable baby girl last night.
PHOTO: Kevin McCall And Eva Marcille Hip Hop Newest Couple
Monica uploaded the above photo on her Instagram last night showing rapper Kevin McCall holding onto his new baby girl.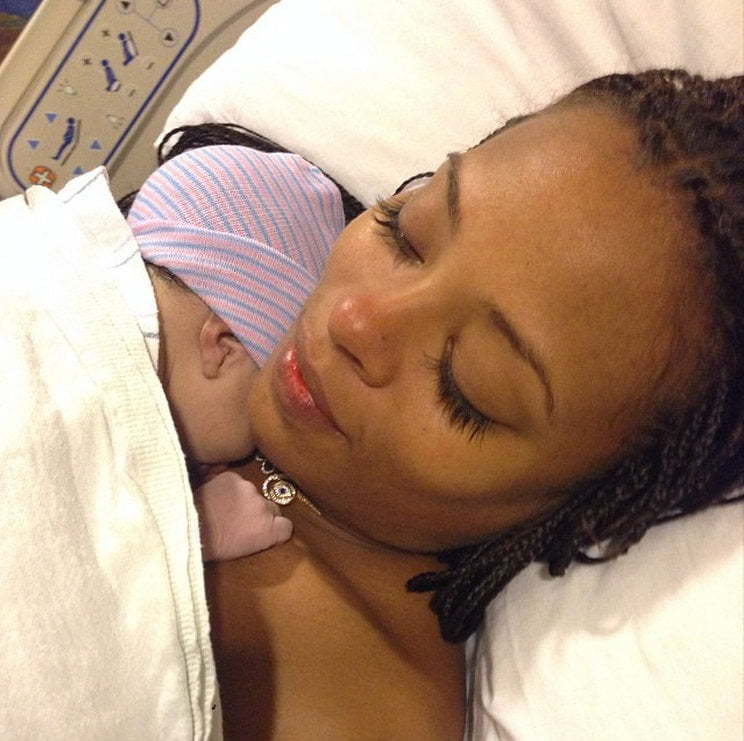 The rapper then posted this photo of the new mommy and her baby girl.
"Wow she has her mothers eyes ???????????????????? never knew I could fall in love again @evamarcille #prouddad," he captioned the pic.