Lamar Odom has broken his silence on a new interview his father gaved to Radar Online.
The NBA star is reportedly still high on crack and is in hiding, but responded to statements made by his dad via Twitter.
This is what Lamar Odom wrote on Twitter:
"Won't continue 2 speak on this but I have got 2 let this out real quick. I have let this man and many others get away with a lot of sh–. He wasn't there 2 raise me. He was absent ALL of my life due to his own demons.

My mother and grandmother raised me. Queens raised me. For the first time since they left, came a blessing of a FAMILY that I married into. FAMILY. That man wasn't even invited to my wedding. He has never met my mother in law and some of my other family. How can a man who has NOT once called me to check on my well being have the nerve to talk so recklessly about his own "son". He is my downfall! His own demons may be the ONLY thing he gave 2 me.

He disrespecting the ONLY FAMILY that has loved me without expecting anything in return. They are the ONLY ones that have been here consistently 4 me during this dark time. Only person 2 blame is myself. Say what you want about me but leave the ones who have done nothing but protect and love me out of this! This goes to out to everyone!"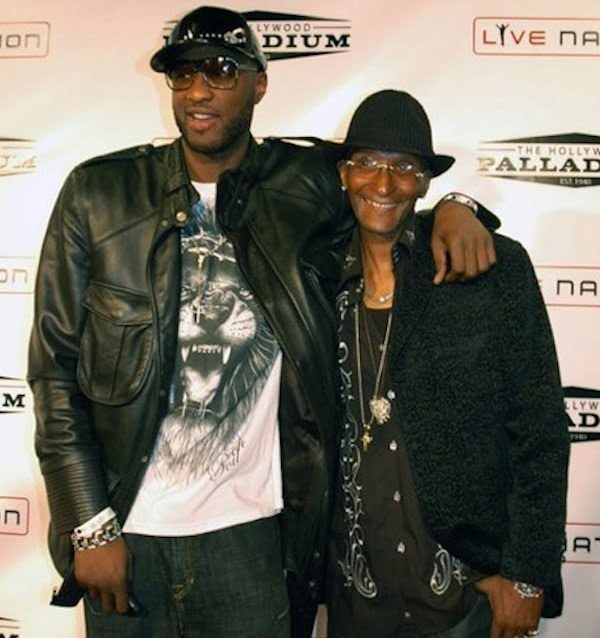 Lamar Odom's dad, Joe Odom, was much more blunt in his interview with Radar Online. He blasted prominent members of the Kardashian family and accused them of ruining his son NBA career.
"Someone's got to speak out, I've got to do something about this. It's simple. They brought him down," Joe told the publication.
"He would be better off without them. Let him go and get his life together. I think the best thing for him would be to have a clean break, divorce Khloe and as a single man try and get his life back together."
He added: "The mother has been talking a lot of trash about my son, saying he's on drugs and stuff like that.
"She's got something against my son, something against my family. Kris Jenner is very negative. She's an evil b***h. She doesn't care about Lamar, she just cares about their image and money."
Joe Odom also battles crack addiction.