Chad "Ochocinco" Johnson bad press is not going away anytime soon.
The former NFL baller headbutted his ex-wife Evelyn Lozada so hard her forehead busted open.
TMZ obtained photos showing Lozada with the 3-inch head wound and blood all over her face.
Chad Johnson was arrested and charged with assault during the August 11, 2012 incident.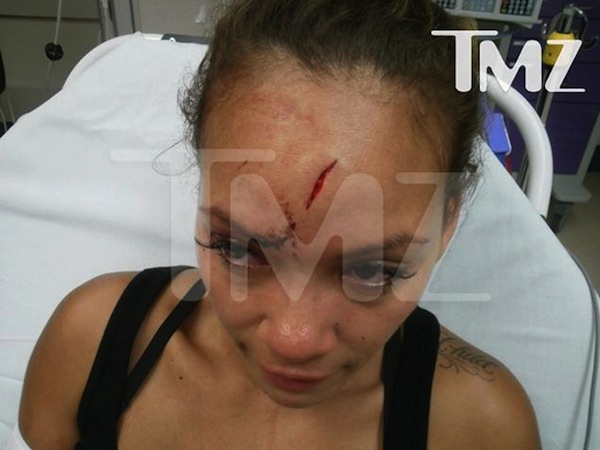 Three days later Evelyn Lozada filed for divorce.
Chad Johnson was thrown back in jail last week after slapping his male lawyer's butt in front of a judge.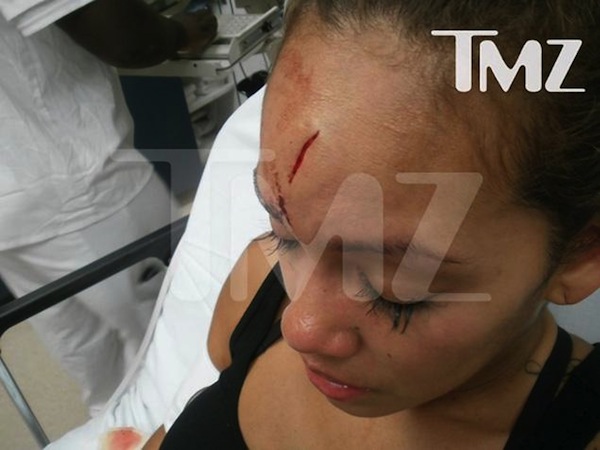 He has since been release following yesterday's probation violation sentencing hearing.