A$AP Rocky is now Iggy Azalea's ex and she put an X on his name to confirm it.
After months of rumors of the two of them dating, Iggy Azalea recently confirmed her relationship with A$AP Rocky with a a tattoo of his name on her finger.
"I love him and that's all there is to it," Iggy told Vibe. "We have our own thing going on and I'm not the only one that [got the tattoos]. I'll tell you that. [Laughs] I'm just the only one with it on my fingers!"
But now it appears the relationship has gone sour and she tweeted out a photo of the new version of the tattoo to prove it.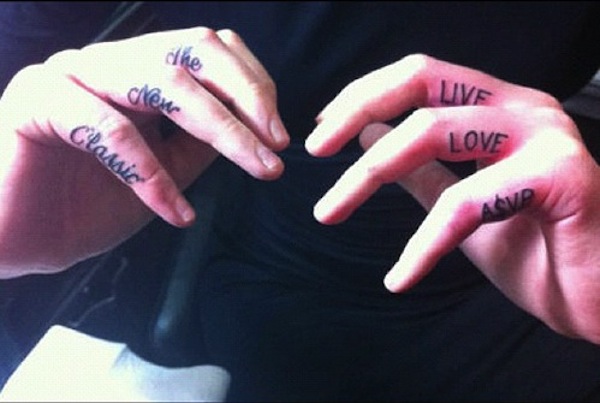 gallery"51154,51153,51152″]