Justin Timberlake enlist rap mogul Jay-Z for his latest single "Suit & Tie."
Now the two mega stars are joining forces for the upcoming music video.
Timberlake and Jay-Z were spotted on set the video shoot yesterday. The two loosen up their ties and ditch their jackets for the fun visuals.
The location of the video shoot is not yet known, but fans eager await its debut.
The single "Suit & Tie" has been climbing the Billboard Hot 100 charts since its release earlier this month. Last week it rocketed from No. 84 to No. 4 after selling more than 300,000 copies.
Justin Timberlake's upcoming album 20/20 Experience hit stores on March 19.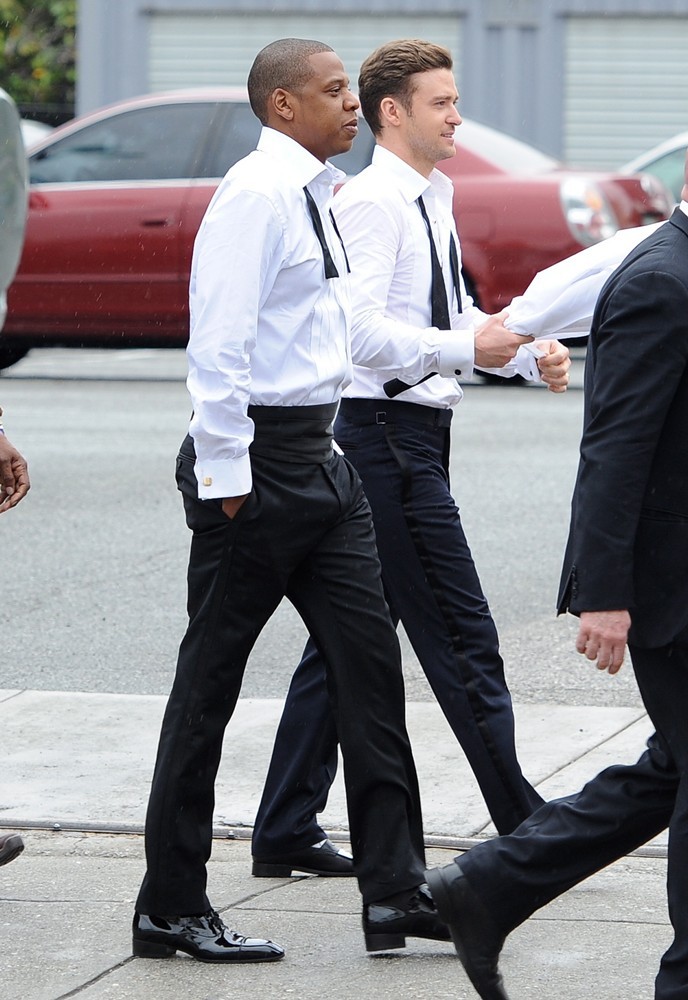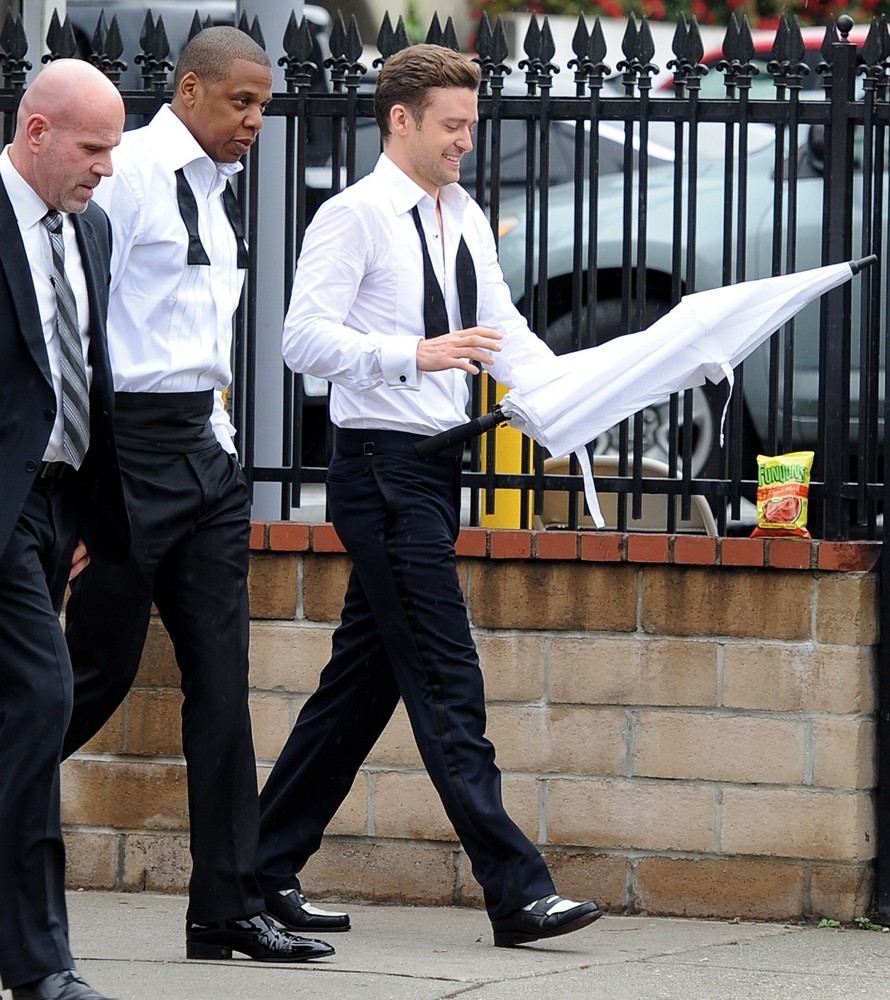 gallery"47763,47762,47761,47760,47759,47758″]