Only Kanye West can pull off stunts like these.
The G.O.O.D. Music rapper was spotted on Wednesday wearing a red ski mask while attending Maison Martin Margiela show during Paris Fashion Week.
The fashionable rapper complete his outfit with a whit suit, mocassin sneakers, and black peacoat.
Last month Kanye West surprised fans at his Atlantic City show when he stepped out on stage wearing a mask.
Kanye West, who is expecting his first child with girlfriend Kim Kardashian, is reportedly working on a new album due later this year.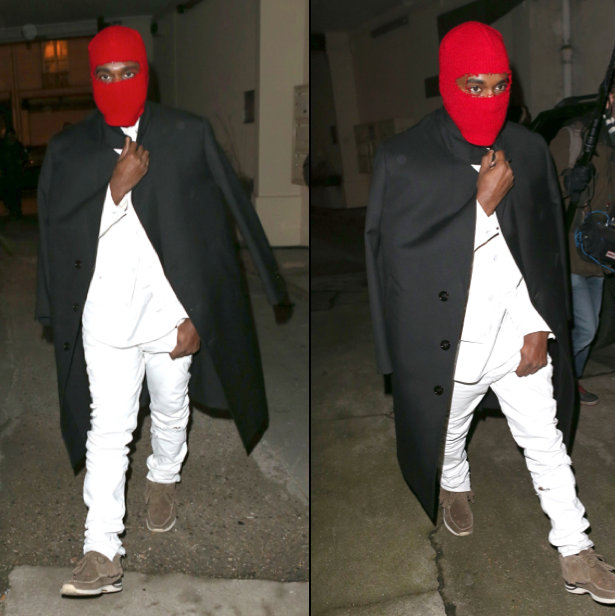 gallery