Jay-Z miss his S.Carter Reebok collection.
The rap mogul was spotted earlier this week in New York rocking his snapback cap and a fresh pair of the new Reebok Kamikaze II.
Jigga had a little pep in his steps after seeing his wife Beyonce new spread in GQ Magazine.
"If I'm scared, be scared, allow it, release it, move on. I think I need to go listen to Make Love to Me and make love to my husband," Beyonce told GQ.
Jay-Z is also back on the airwaves with a new collaborative single with Justin Timberlake titled "Suit & Tie."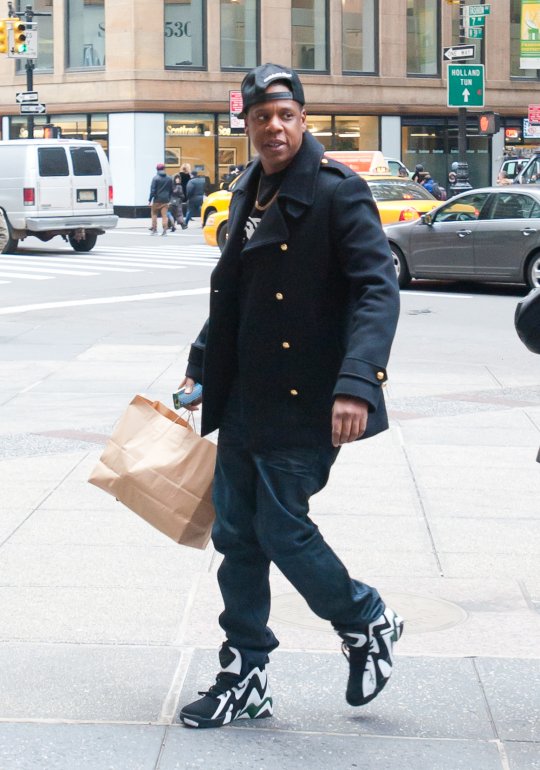 gallery