The Game is paying homage to the city where he grew up Compton.
The West Coast rapper gets a new tattoo across his stomach that reads 'Compton.'
The Game posted the photos on his Instagram yesterday showing him enduring the pain while tattoo artist Peter Koskela performed the task.
"The stomach gotta be the most fu**ed up place to get tatted but I thugged it out," The Game tweeted.
See more photos below.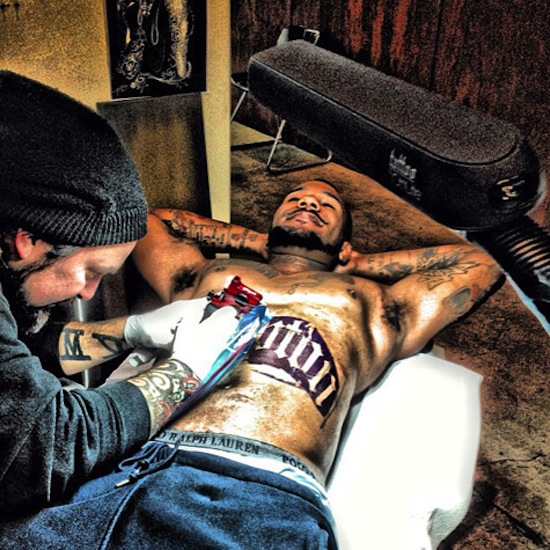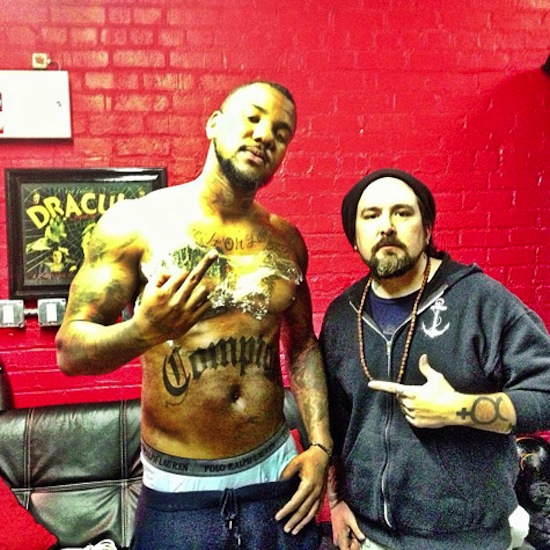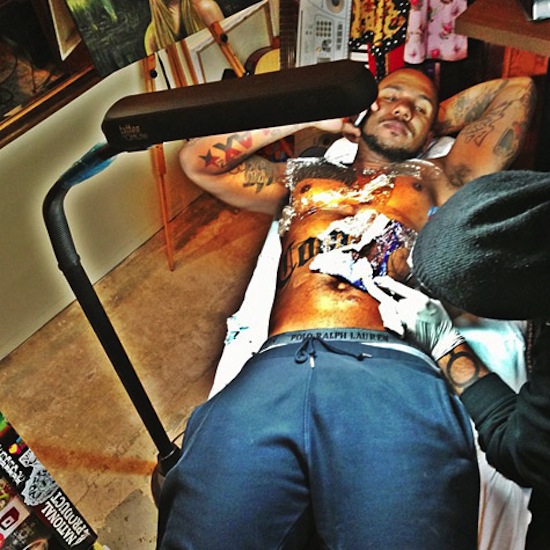 gallery