Rihanna and all her beauty was a hit on the red carpet last night at her debut film Battleship premiere in Los Angeles.
Rihanna donned a stunning white Adam Selman dress, showing off her legs with a long split. The "Where Have You Been" singer took some time off earlier this week to get better after battling the flu.
"I'm a lot better now… I had a couple days to rest and get rehydrated," Rihanna said. "I just had the flu and I kept working and I wasn't getting better so I took couple days off to sleep and I feel great."
Rihanna's parents, two brothers and a few of her close friends joined her at the films premiere. She told reporters that her interest in movies stemmed from doing so many music videos over the years.
"I always thought it was something, after I started doing videos, it felt like something that I would be interested in," Rihanna said. "I didn't know if I was gonna be any good or like it. But I tried it thanks to [Director] Peter Berg and Universal and it has been really tremendous, this experience."
Battleship opens in theatres on May 18th.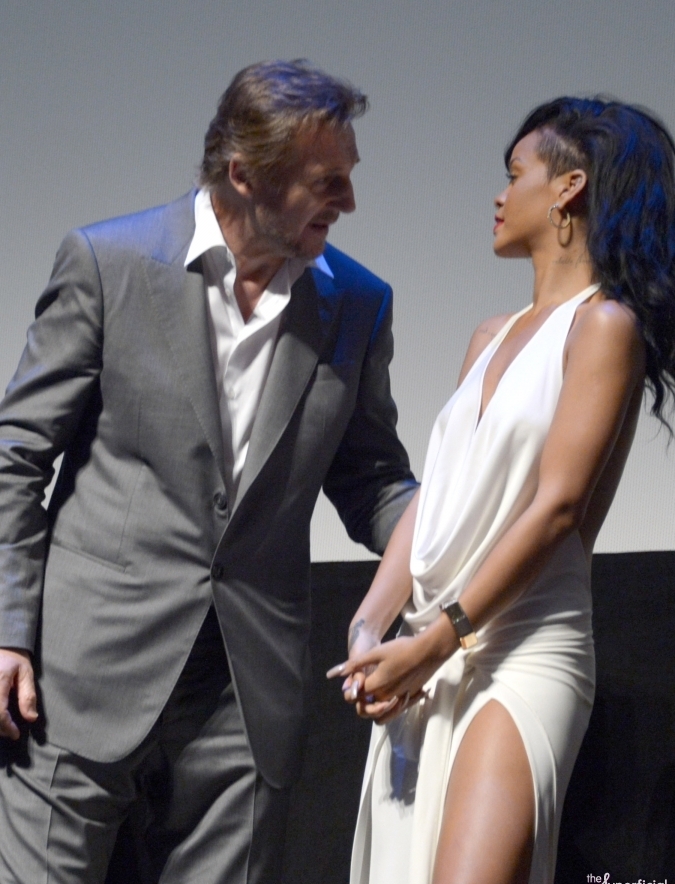 gallery