Rap mogul 50 Cent traveled to Africa with ABC News reporter Dan Harris last week as part of his Street King initiative to provide a million meals to impoverished nations.
"At times today, this [very] confident rapper was left speechless," tweeted Harris.
50 Cent, whose real name is Curtis Jackson, said last year that he would embarked on the mission to provide a million meals to the needy.
50 Cent visited a refugee camp in Somalia, where he served food to the children, before he journeyed to Kenya, where he socialize with young fans.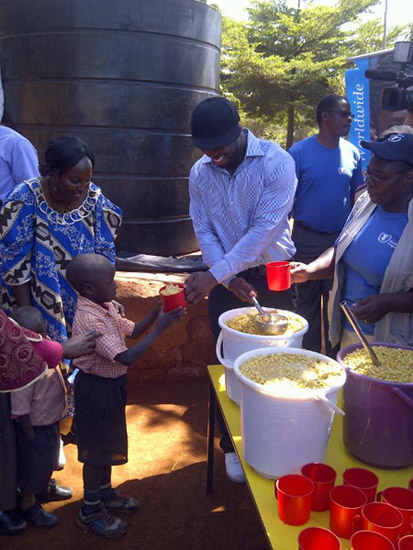 "I'm in Somalia this week to show the world the devastation that is taking place," he wrote on Facebook while posting photos. "Children going hungry everyday, even dying everyday from hunger. I am going to keep sending thru images from out here. I need you to take these photos and re-post to your friends. The world needs to see what is going on."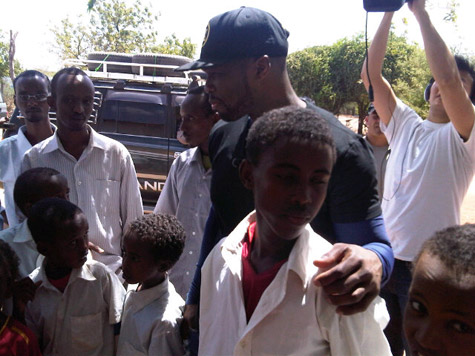 gallery