Ashanti turned heads while attending the premiere of Denzel Washington's blockbuster movie Safe House.
The former Murder Inc star was spotted at the School of Visual Arts Theatre in New York City for the movie premiere earlier this week.
Ashanti bared her cleavage and glistening legs in a body-hugging dress and Louboutin heels, posing with the film's star Denzel Washington and her momanger Tina Douglas.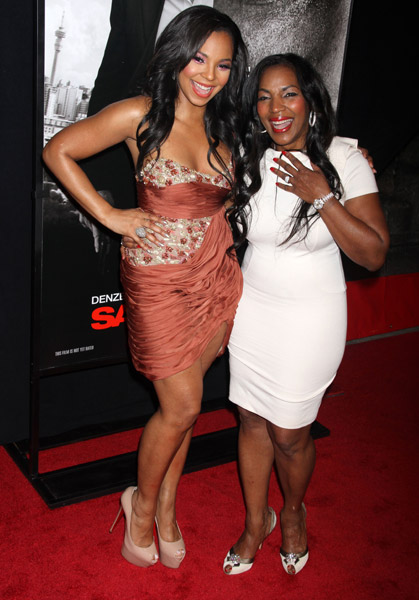 gallery