Rihanna and Chris Brown were allegedly caught leaving the same club late Sunday night, further fueling rumors that the two are back on dating terms.
According to reports, Chris Brown's girlfriend Karrueche was with them. Breezy left the club through the front door and got into his Range Rover with his girlfriend, and Rihanna left through a side door, hopping into a waiting SUV with a bodyguard.
Rihanna was also back in her sub-tweeting mood immediately after returning from her Hawaiian vacation on Sunday. She tweeted a bunch of suggestive tweets from her song "Skin."
"No teasin' u waited long enough….Go deep! Ima thro it atcha, can ya catch it?! Know I'm feelin ya huh?! Know I'm likin it huh?! Don't hol' back…u know I liiike it rough!!!!," she tweeted.
Do you think Rihanna and Chris Brown is dating again?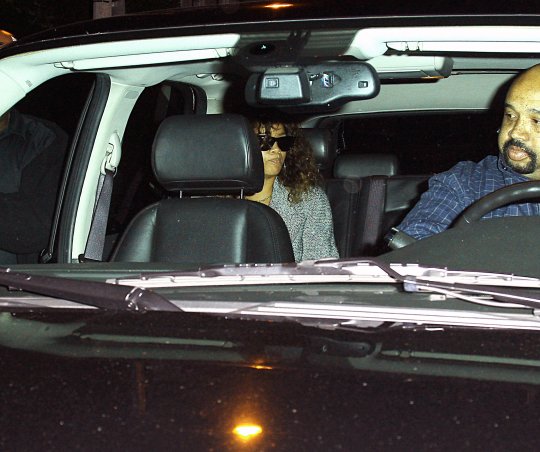 gallery