On his continued quest to dispel rumors of his s3xual affiliation, Vybz Kartel recently release some photos of himself and his new boo enjoying some alone time. The photos sparked a debate on the true identity of the young lady the "World Boss" showcasing on the Gaza.
Urban Islandz got some exclusive over the top inside info on the identity of Vybz Kartel new shorty. A inside source, who is a close friend of the young lady, reliably informed Urban Islandz that she is 21 years old Francisca Maria Stoute from Trinidad and Tobago.
She is of legal age, so all the talks of her being underage can be layed to rest. She is old enough for a 35 years old Vybz Kartel.
According to the source, Ms Maria Stoute been wanting to meet the Gaza don for a long time. In fact she is so fond of him that she Tattooed his name on her back.
"She use to always tell me Kartel is her husband, long before she actually met him," the source disclosed. "I know her for a long time in the States, but she is from Trinidad, she is a really sweet girl and down to earth with a nice personality, I just hope Vybz Kartel take good care of her."
Urban Islandz have more exclusive info into their relationship that will surprise many, check for regular update. See some photos below of Vybz Kartel and his new boo.
See more images on next page
vybz kartel new girlfriend francisca.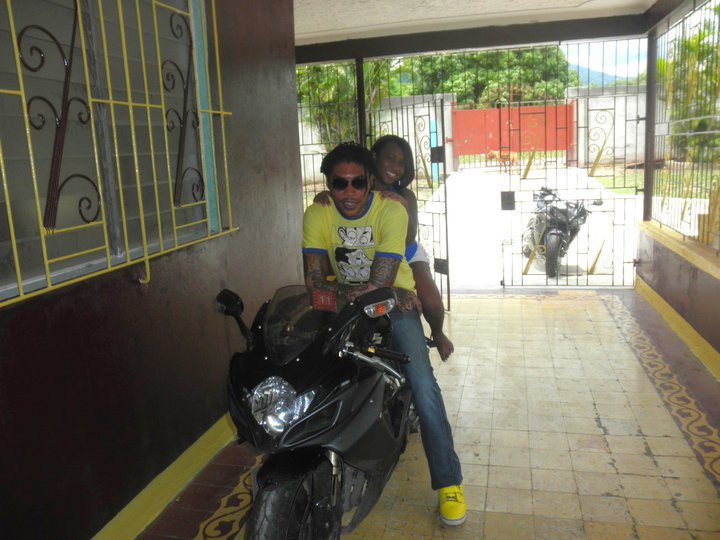 Vybz Kartel and Francisca on a bike.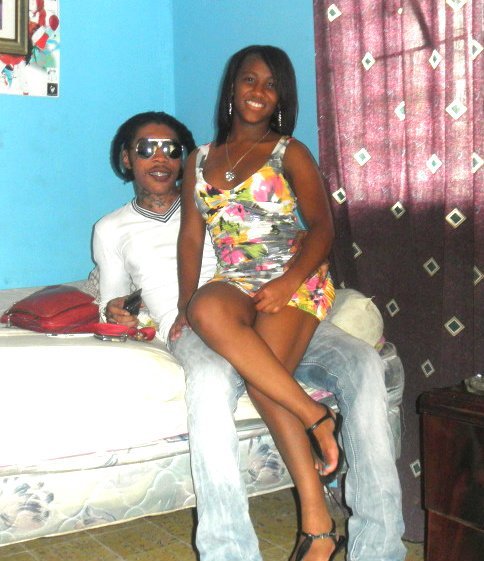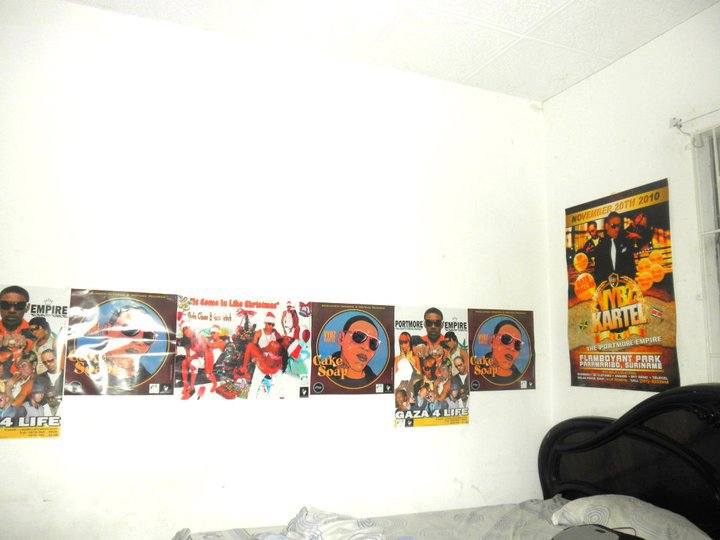 Vybz Kartel room with posters.
Vybz Kartel room with numerous clarks.
Go Back to: Exclusive: Vybz Kartel New Girl Revealed, Trinidadian Francisca [Photo]
Go back to home page here