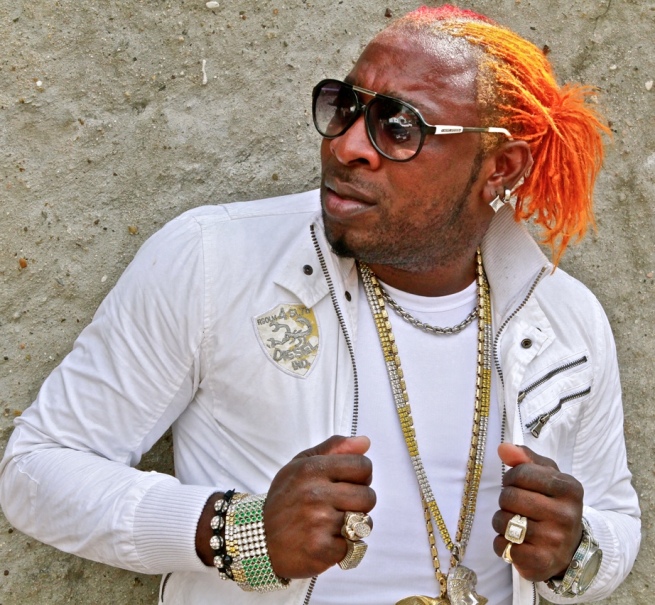 There's never a dull moment with Elephant Man. With a seemingly inexhaustible energy source, he throws himself into everything he does: whether its playing football, deejaying on the corner or in front of 10,000 screaming concert goers – Elephant Man does it with abandon. Formerly of the Scare Dem Crew, Elephant oozes individuality from his trademark yellow-orange hair, to his custom designed ride, his outlandish jewellery and a stew of signature utterances – "You know how we roll"!
Read Elephant Man full biography here.
See latest Elephant Man content below.
[loop_shortcode the_query="tag=elephant-man&posts_per_page=8&orderby=date&order=DESC"]