Kelly Rowland got everyone talking earlier this week when she released her emotionally charged new single "Dirty Laundry."
In the single, the former Destiny's Child star sings about her rocky relationship with Beyonce and being in an abusive relationship.
"I was trapped in this house, lying to my mama / Thought it could get no worse, as we maximize the drama / Started to call them people on him, I was battered / He hit the window like it was me, until it shattered."
After the single hit the net, fans began speculating that the abuser Kelly Rowland song about was her ex-fiance NFL baller Roy Williams.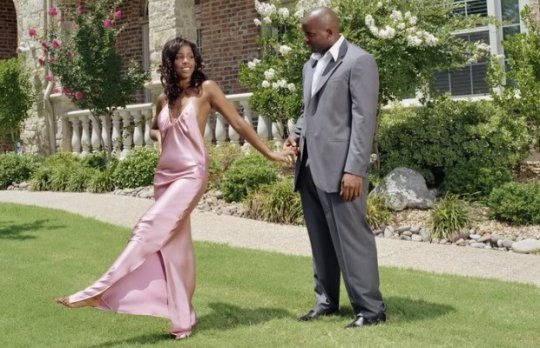 However, Williams has denied having any part to do with her beating and instead point fingers to a man identified as Cuda, also known as Cudda Love.
"So Kelly has a new song. Called #DirtyLaundry.. & what ever she's saying in it ppl thinks it's me. #wow #imnottheonlypersonshedated #wasntme," Roy Williams tweeted.
Cuda, who is Nelly's former manager/bodyguard, dated Kelly Rowland over a decade ago when she did the smash hit single "Dilemma" with the rapper.